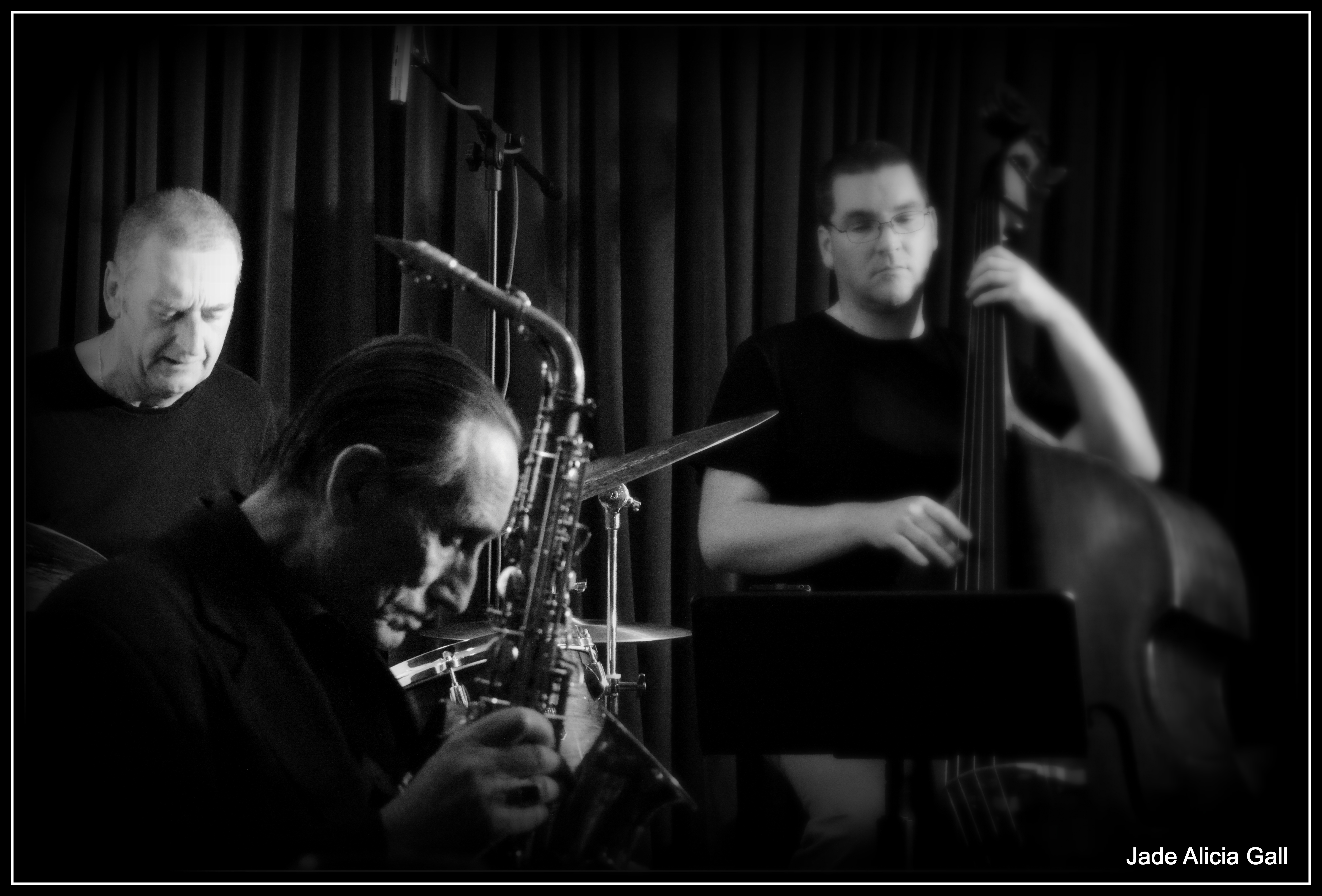 Photo by Jade Gall of a recent gig at the Blue Vanguard Jazz Club with the legend Peter King, and soon-to-be-a-legend Al Swainger on bass.





Due to the Corona Virus all gigs are off, but you can still help keep us alive by buying CDs below.

These are troubling times, but Kate Westbrook and the Granite Band (which includes me!) are pressing ahead with the release of their second album "Earth Felt the Wound", about the perilous state of the natural world, and feeling even more poignant in the light of current events.

The title comes from John Milton's Paradise Lost, Book 9- "Earth felt the wound; and Nature from her seat, Sighing through all her works, gave signs of woe, That all was lost".

The music crosses all boundaries, with elements of Rock, Chanson, Jazz and even Opera...

If you'd like to support this project, follow the link here

https://www.westbrookjazz.co.uk/katewestbrook/earth_patron.shtml

See you on the other side,

Coach

Very pleased to be invited back to Ronnie Scott's in Soho with Mike Westbrook's Uncommon Orchestra, performing "On Duke's Birthday" on Duke's birthday, October28th 2020.
"1984was the tenth anniversary of Duke Ellington's death; Le Temps du Jazz, Amiens, and Jazz en France, Angouleme, commissioned a new work to mark the occasion. 'On Duke's Birthday' was performed by the Mike Westbrook Orchestra in Amiens on 12th May, and in Angouleme on 7th June.
The first Duke Ellington piece I heard was a 78rpm record of 'Black and Tan Fantasy' in a play which my father produced in Torquay. Later he bought me a ten-inch LP of Duke's 1940s band. The titles were: 'Ko-Ko', 'Concerto For Cootie', 'Conga Brava', 'Cotton Tail' , 'Bojangles', 'A Portrait of Bert Williams', 'Blue Goose', 'Harlem Air Shaft', 'Sepia Panorama', 'Take the A Train'. Listening to this record was the beginning of my love of Duke's music, a love which has grown over the years, and which this composition seeks to express." - Mike Westbrook.

"To avoid any misconceptions about Mike Westbrook and 'On Duke's Birthday', it might be a good idea to begin with what this music is not. It's not an exercise in nostalgia, a salute to the swing era, or the reincarnation of the big band in contemporary terms. It's not a recreation of the Ellington canon - of greater or lesser renown. It's not a recycling of familiar Ducal riffs, licks, tones or textures - though Ellington's influence is so enormous and pervasive that it's all but impossible to be completely free of devices he anticipated or trademarked, Westbrook's goals and methods are manifestly his own..."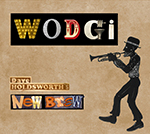 "Wodgi" comprises a recording of 13 original compositions by Dave Holdsworth recorded in February 2018 by his quintet "New Brew", personnel:- Dave Holdsworth (trumpet, flugel), Roz Harding and Alan Wakeman (saxophone), Marcus Vergette (bass), Coach York (drums).

You can buy it here!

Read Duncan Heining's review here

Recently released is Mike Westbrook's Tribute to Lou Gare, containing edited live versions of some of Lou's greatest solos, reviewed here.

A new album from Kate and Mike Westbrook "Granite" which was launched at the Dartmoor Festival on June 21st, reviewed here.

Craig Milverton's Exeter Suite - all new compositions for trio, coming soon, as will Annika Skoogh's debut album, which was launched at the Beehive in Honiton on June 1st.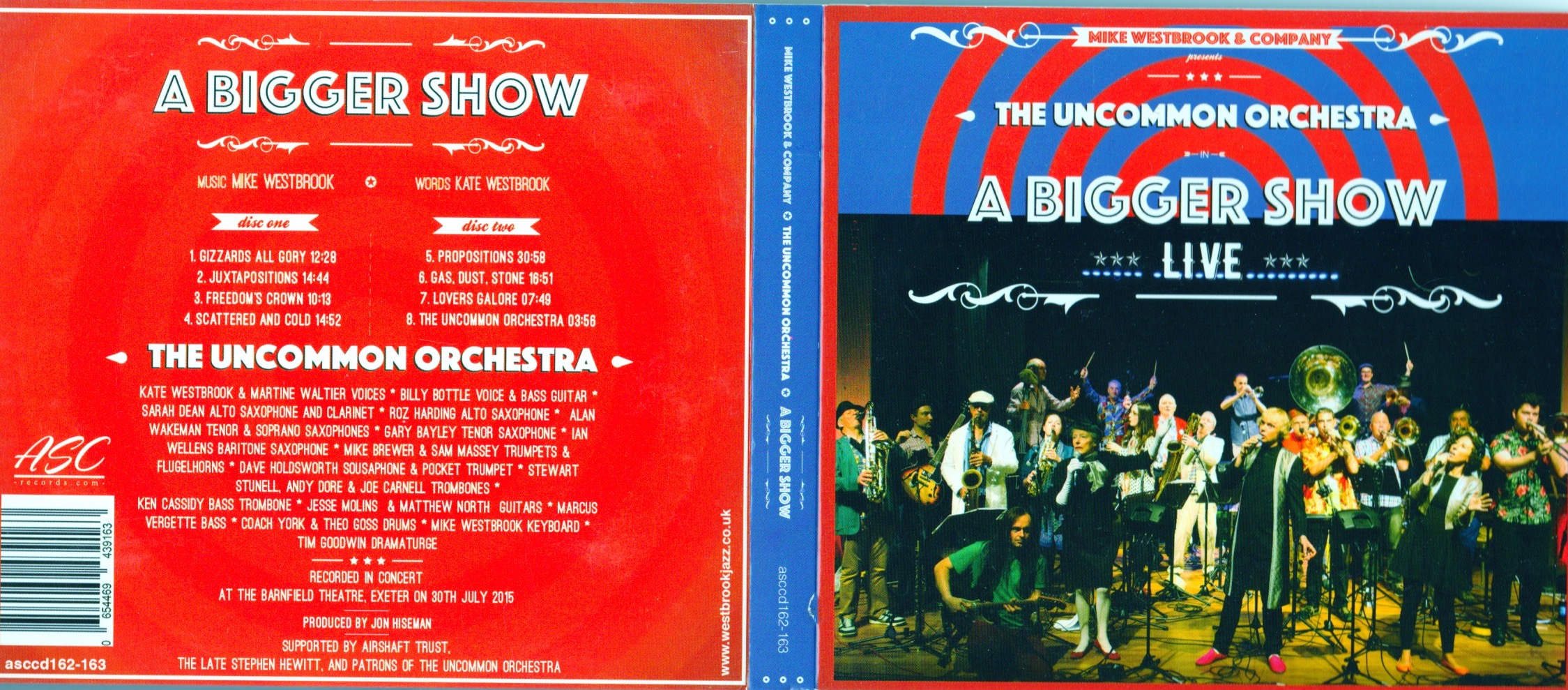 The new double album from Mike Westbrook & Co., The Uncommon Orchestra - A Bigger Show Live is out now and can be bought from me or at a gig. I take cash, cheque, credit/debit card or Paypal, and it's fifteen pounds.

Listen to excerpts at Westbrook Jazz.

Also a new album from the Jade Gall Quintet, Out With the Blues, available now from Jade or at a gig.



A Little Touch of Toussaint in the Night. Arnold Kanarek.

Those of us who were fortunate to attend the Jazz session at the Gypsy Hill Hotel last night (Thursday 22nd June) experienced a unique evening.
Every Month under the Blue Vanguard banner the Craig Milverton Trio play with a guest artiste.The Trio consisting of Craig, award winning pianist, Al Swainger on Bass, and Coach York on drums, back the visiting instrumentalist or singer with a tightly knit swinging rhythm section.
On Thursday evening the guest was Jean Toussaint on Tenor Sax. Jean has a formidable Jazz pedigree and played with Art Blakey and the Jazz Messengers in America and on tour throughout the world. He has played with the leading names both in the USA and in London where he now teaches and resides.
Jean started with a short speech."With all the problems the world is having now, forget them for a while and revel in the music tonight. We thank you for your support." The programme was loosely based on tunes that Miles Davis wrote or standards that he played.
The opening number hit the ground running. Jean's mastery of his instrument is total. The rhythm section immediately rose to the challenge and played at a level rarely seen.
Jean, unlike many other sax players, does not play long fluid improvisations melding into one another. Instead his phrases are shorter and more choppy. But each one is meaningful throwing out fresh ideas and often like building blocks eventually forming a towering structure.
He lives and breathes the music and sometimes walks or dances as he plays. His rapport with the other musicians is amazing. He involves them individually and collectively in the music.
They responded by playing both as a section and individually by swinging hard and duetting with Jean often in chase choruses both echoing and responding to ever greater exhortation and challenges.
It became evident that something special and magical was happening and the audience sensing this responded accordingly.
Craig Milverton played with his usual expertise but shone in the difficult art of accompanist. He was totally in synch. with Jean and often played exactly the same phrases at exactly the same time. The accompaniment was sensitive and complimented the mood and phrasing perfectly.
Al Swainger was much more in evidence than usual. He had several extended solos and duets with Jean. His Bass was clear and the logic of his solos became apparent as the evening progressed.
Coach York played better than I've ever heard him before. He assumed an Art Blakey style when called for and was inventive and technically dazzling.
As a musician I know that when playing gigs some go better than others. This can depend on the weather, what the venue is like, the audience response, the form of the other musicians, health, mood, choice of material, acoustics etc etc. But there are very rare occasions when everything comes together perfectly. When it does, something unique happens and everyone plays at a much higher level than is normal and with more sense of unity creating a one off situation.
This Catalyst was Jean Toussaint.
He worked through Kinda Blue, Bye Bye Blackbird, Softly as in the Morning Sunrise, several Miles Davis originals and even Thelonius Monk. As the evening wore on and the band cohered and swung as one the audience sensed that something wonderful was happening.
I even found myself on my feet giving a one man standing ovation to one number. It was lovely to see the band so thoroughly enjoying what was happening and they played a half hour over their allotted time.I t was difficult for them to let it go.
The highlight of the evening was watching Jean have musical conversations with individual musicians in the duets. They responded in kind to his ideas and spurring them on to further efforts. The concentration was total and the trio did not take their eyes off him for a second. At the end of the evening to massive audience applause it was
interesting to see all the musicians shaking hands with each other. Thank you Jean and the Trio for an unforgettable experience. Come back soon!