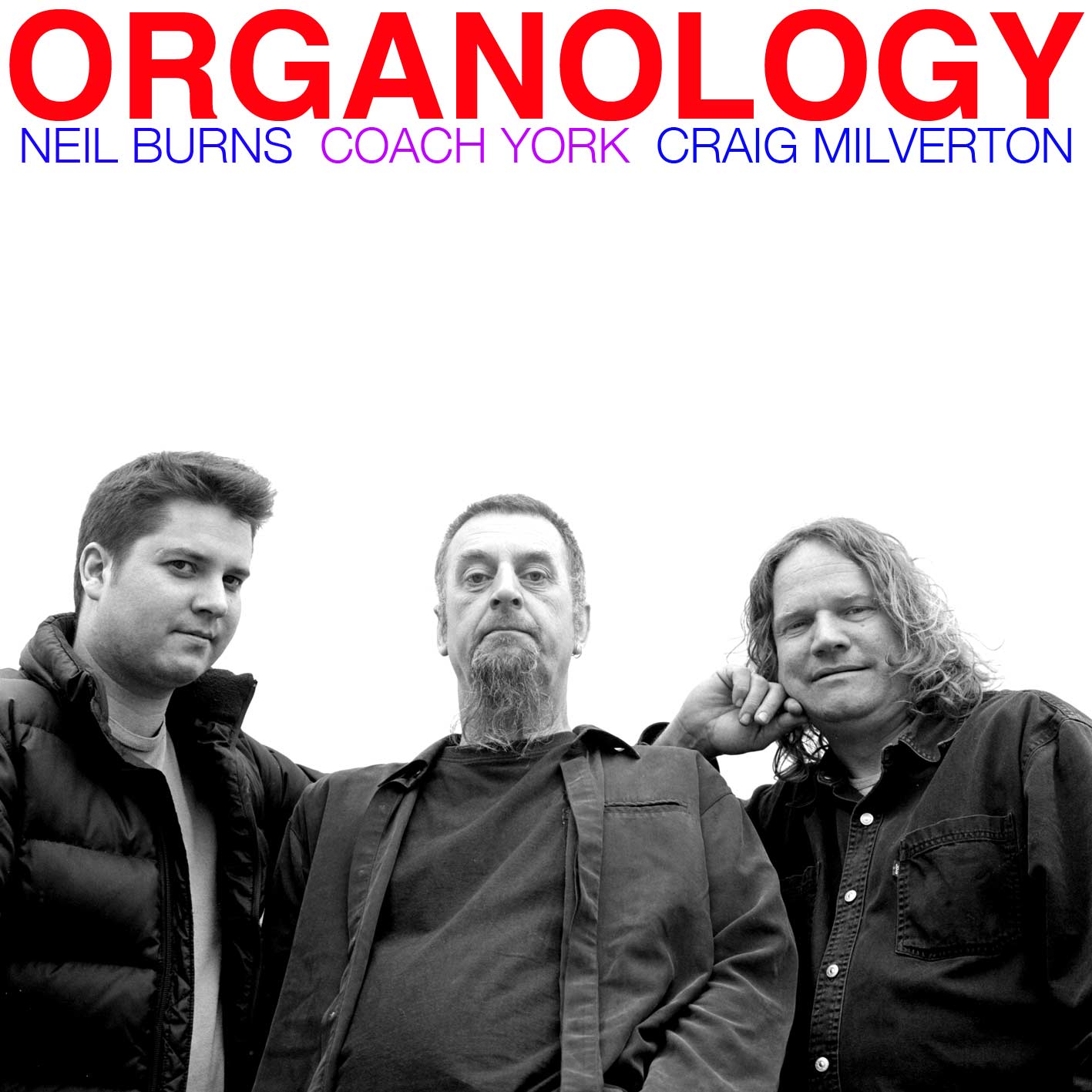 On this debut album, Devon-based ORGANOLOGY set out their stall with a fine mix of standards and originals.

Craig Milverton, one of the UK's top pianists, shows his versatility here on the mighty Hammond organ.

Guitarist Neil Burns demonstrates why he is much in demand for his tasteful soloing and comping.

Drummer Coach York keeps the fires burning with his crisp grooves.

Stanley T.'s "Back in the Day" kicks off the CD with a shuffle groove in the classic organ trio tradition before Neil's "Waltz for Sarah", the first of two fine originals, hints at future directions for the group.

Tom Jobim's "Favella" is here given a fresh arrangement as a fast swinger. Craig's "Carol's Song" is a silky latin groover with great solos all round.

Neil Burns shows great feeling for a ballad on "Cry me a River", before "Alfie's Theme" roars like a big band in full swing.

Ernie Watts' "Analog Man" is a medium tempo minor-key groove with the trio at its relaxed best.

"Exocet"sounds like a bebop classic although it's a new tune by Craig. The quality of the originals - two each by Craig and Neil - promises a bright musical future for this trio.

"Spring can really hang you up the most" - Fran Landesman's witty jive talk variation on Shakespeare's "Ode to Spring" - is here a medium swinger with Neil in sparkling form.

"Recorda me" Joe Henderson's Spanish plea not to be forgotten, gets a bright new arrangement.

"What you hear here", Neil's second original, is a haunting and mysterious theme. The final track, Sam Jones' "Unit 7", a favourite set closer by the Cannonball Adderley group, features crisp exchanges with drummer York and takes the album out on a high.

With ORGANOLOGY the west country jazz scene just got a lot more exciting!



Jim Mullen Sep. 2010.