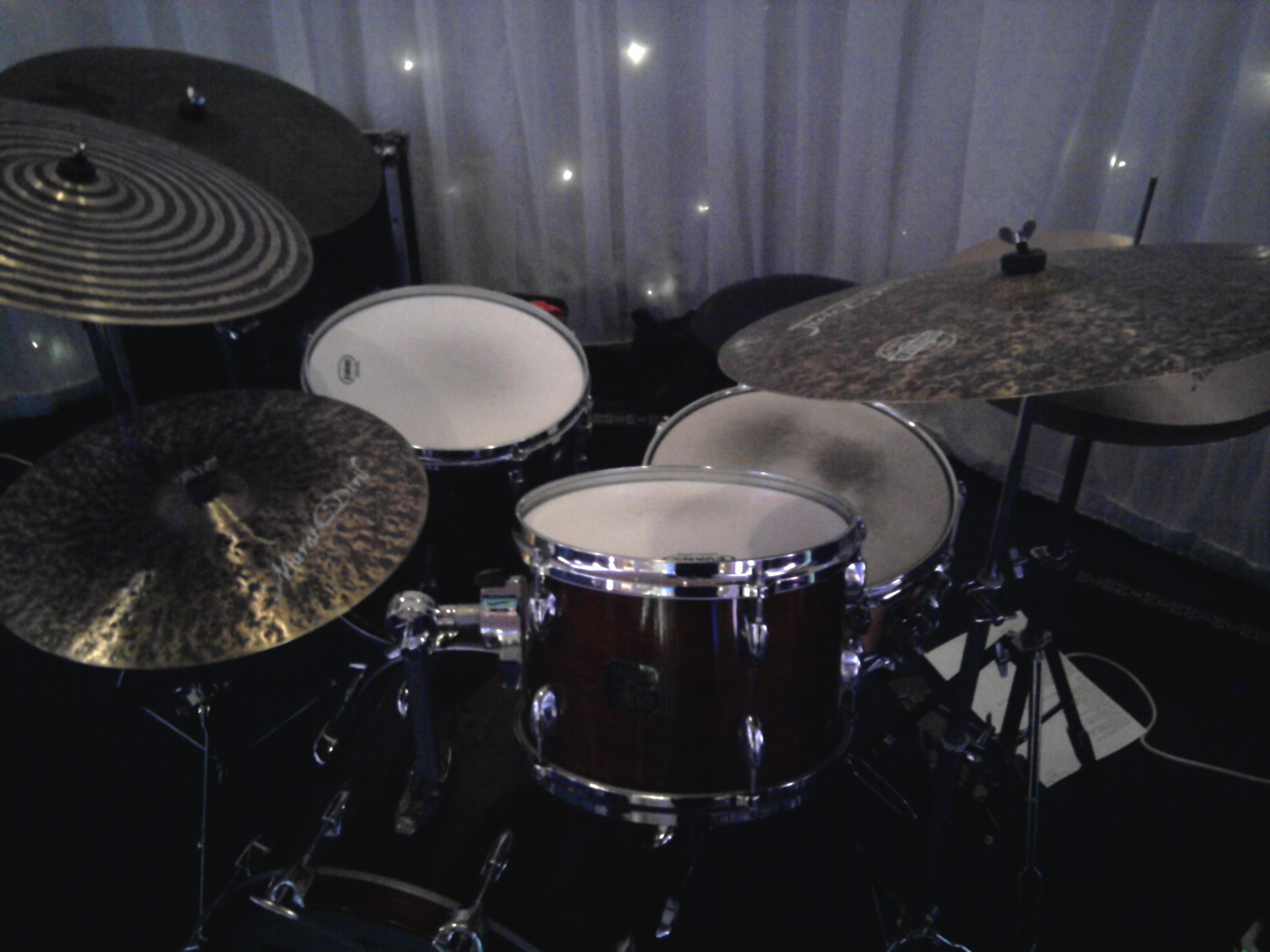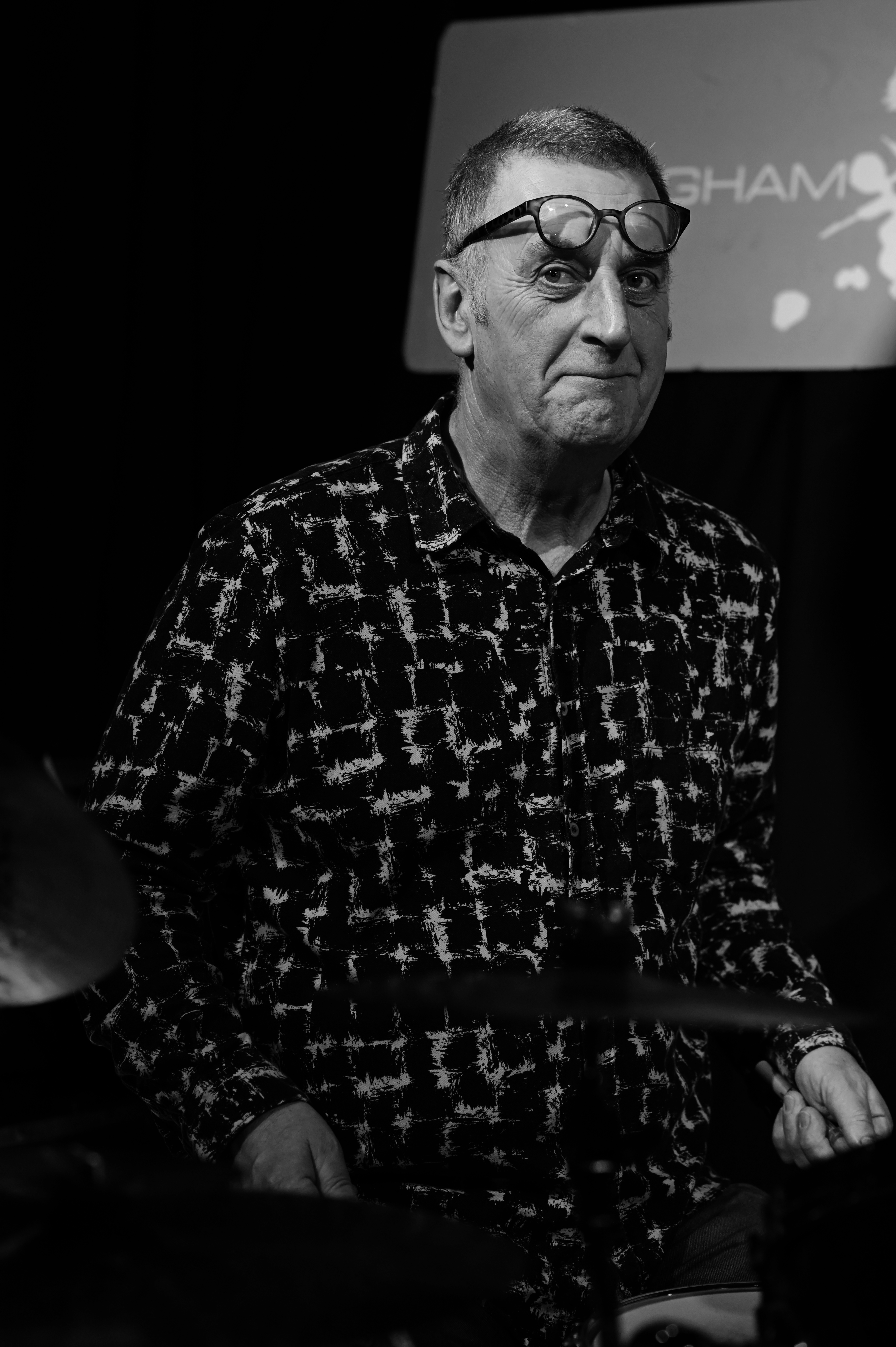 Due to Corona Virus, all gigs are off until further notice, although this one is potentially rescheduled from 29th April. Keep looking back for verification.

Wednesday 28th October, with Kate and Mike Westbrook and the Mike Westbrook Uncommon Orchestra performing "On Duke's Birthday", at Ronnie Scott's Jazz Club, Frith Street, London.
Mike Westbrook, "Britain's most innovative Big Band leader" ( the Wire ), and The UNCOMMON ORCHESTRA return to the club with one of Mike's best known and most loved works On Duke's Birthday dedicated to the memory of Duke Ellington. This will be the first time that the full-scale version of the piece will have been performed in London. The fact that April 29th is Ellington's birthday makes this an even more special occasion.
Compositions for Jazz Orchestra have been a thread running through Mike Westbrook's career since the 1960s. Works like Marching Song, Metropolis, Citadel/ Room 315 and The Cortege were widely performed at Festivals throughout Europe and the UK, and are regarded as classics. His Big Band Rossini was the first jazz work ever to be performed in the BBC Proms. A three-day festival in Catania Sicily in 1992 devoted to Mike's work for the Orchestra is commemorated in his recent album Catania.
The Uncommon Orchestra, "ambitious, unapologetic and uncategorisable" (Jazz Wise) is a West Country-based big band formed ten years ago. It is now established nationally and internationally through its performances, including Ronnie Scotts in 2019, a triumphant tour in Italy and the release of the acclaimed album A Bigger Show. In the band are musicians long associated with Mike Westbrook's work including vocalist/librettist Kate Westbrook, saxophonists Pete Whyman and Alan Wakeman and trumpeter Dave Holdsworth. It also features up-and-coming soloists like Roz Harding (saxophone) Sam Massey and Andy Hague (trumpets), trombonist Joe Carnell, pianist Billie Bottle, , guitarists Jesse Molins and Matthew North, bassist Marcus Vergette and drummer Coach York.
Special guests for On Duke's Birthday are Dominique Pifarely (violin), Frank Schaefer (cello) and Chris Biscoe (saxophones).
The full line-up: Pete Whyman, Roz Harding, Sarah Dean, Alan Wakeman, Ian Wellens - saxophones; Robin Pengilley, Tim Rabbitt, Sam Massey, Andy Hague - trumpets; Joe Carnell, Sam Chamberlain-Keen, Stewart Stunell, Ashley Nayler - trombones; Dave Holdsworth - trumpet and sousaphone; Jesse Molins, Matthew North - guitars; Billie Bottle - piano; Marcus Vergette - bass; Coach York- drums; Kate Westbrook - voice; Mike Westbrook - piano/MD; plus guests - Dominique Pifarely - violin; Stuart Brooks - trumpet; Chris Biscoe - saxophones; Frank Schaefer - cello





Back to Home page.