News| Events| Links| Contact Me| Vintage Posters | Budapest Blog | Maastricht Blog
Graham York Rare Books





225 High Street, Honiton, Devon, EX14 1LB, UK.
Tel: 01404 41727 or 07831 138 011


Established in 1982, I have over 20,000 books in stock, including large collections on Spain, Gypsies, Travel, Local History, Literature, Theatre, Music, Art, Architecture, Cookery and a particular leaning for the works of George Borrow.
Currently cataloguing a huge collection relating to the Spanish Civil War.
The shop will be closed Friday and Saturday while we attend the Oxford Book Fair, and open as normal on Tuesday.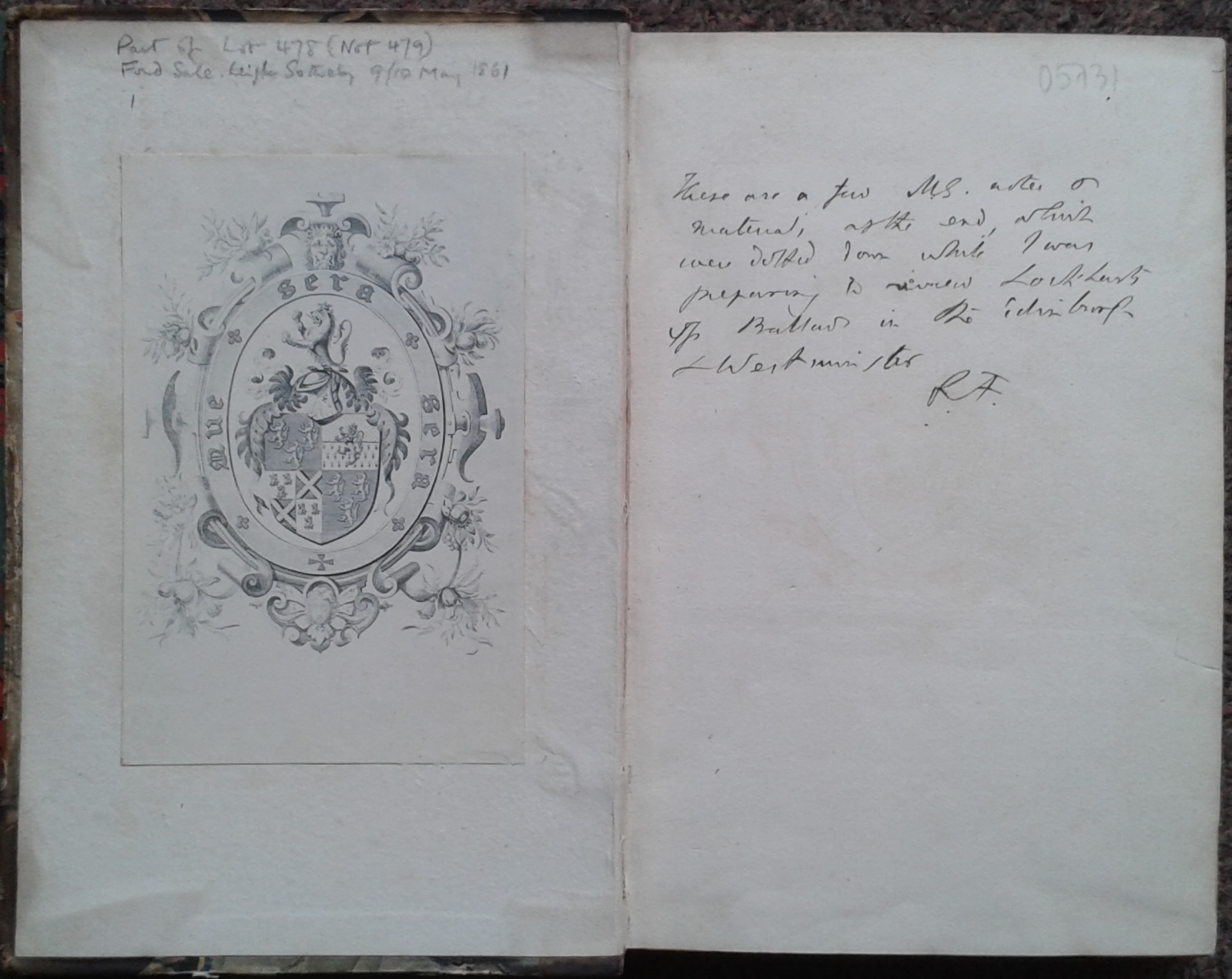 D. Agustin Duran. (Compiler and Editor).

ROMANCERO DE ROMANCES. CABALLERESCOS E HISTORICOS. ANTERIORES AL SIGLO XVIII, QUE CONTIENE LOS DE AMOR, LOS DE LA TABLA REDONDA, LOS DE CARLO MAGNO Y LOS DOCE PARES, LOS DE BERNARDO DEL CARPIO, DEL CID CAMPEADOR, DE LOS INFANTES DE LARA, &C. PARTE II.

1832, Madrid, Imprenta de Don Eusebio Aguado, Parte II only, pp247 + over 50 pages of manuscript notes by Richard Ford, half calf over marbled boards.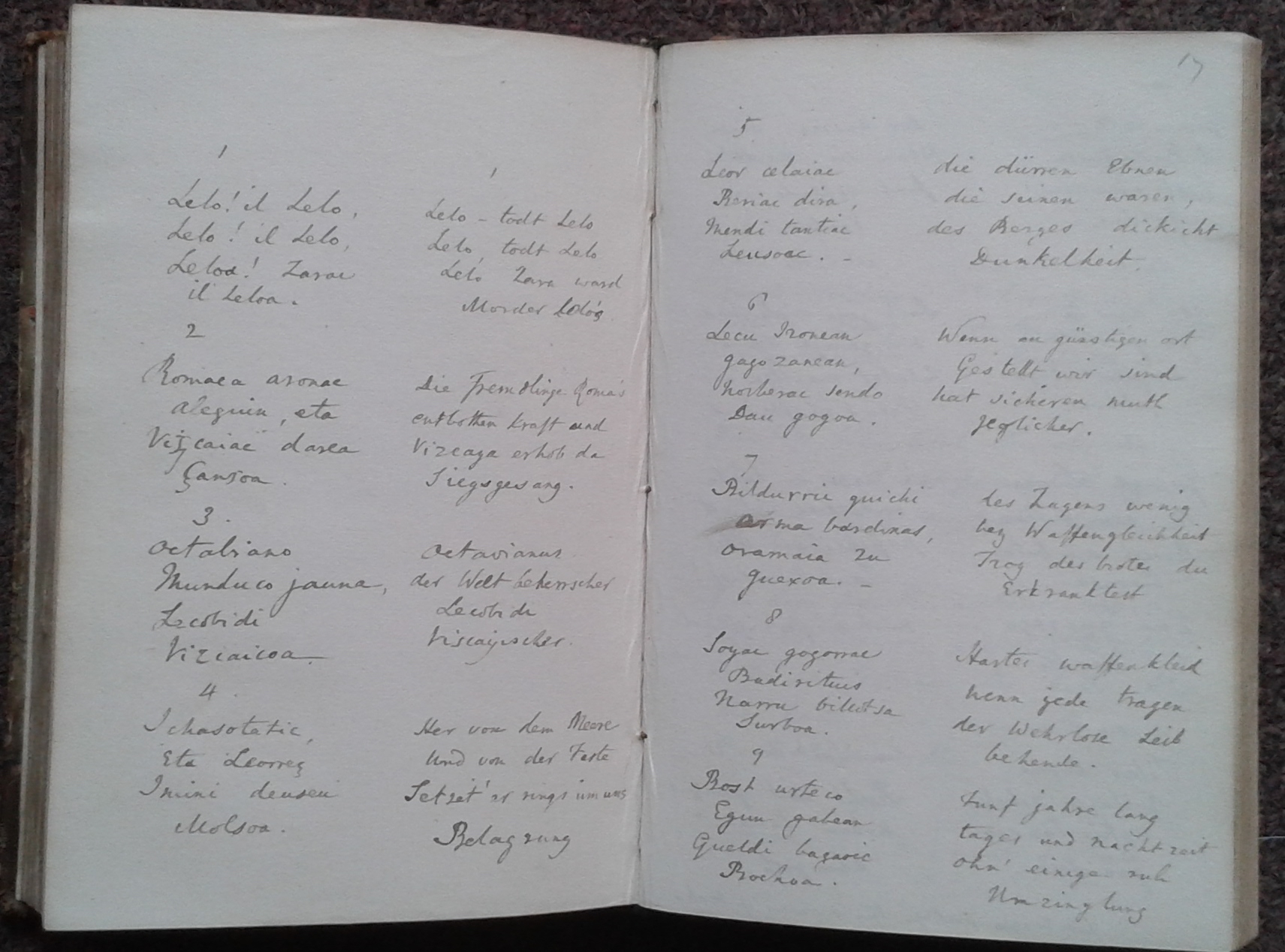 Richard Ford (1796-1858), Hispanophile, traveller, critic, art connoisseur, author of The Hand-Book for Travellers in Spain, wrote extensively for the Quarterly Review, the Westminster Review and the Edinburgh Review. A note in ink in Ford's hand on the endpaper reads, "There are a few MS notes & material, at the end, which were jotted down while I was preparing to review Lockhart's Sp Ballads in the Edinburgh & Westminster. R.F." Many pearls of wisdom from Ford's pen including "To judge fairly of translation it is necessary to have the original near us. The great difficulty is to perceive fidelity in the copy, with the freedom & unconstrained flow of the original". "Men are born poets, they are taught to be mathematicians. The earliest poets are the best, they have expression".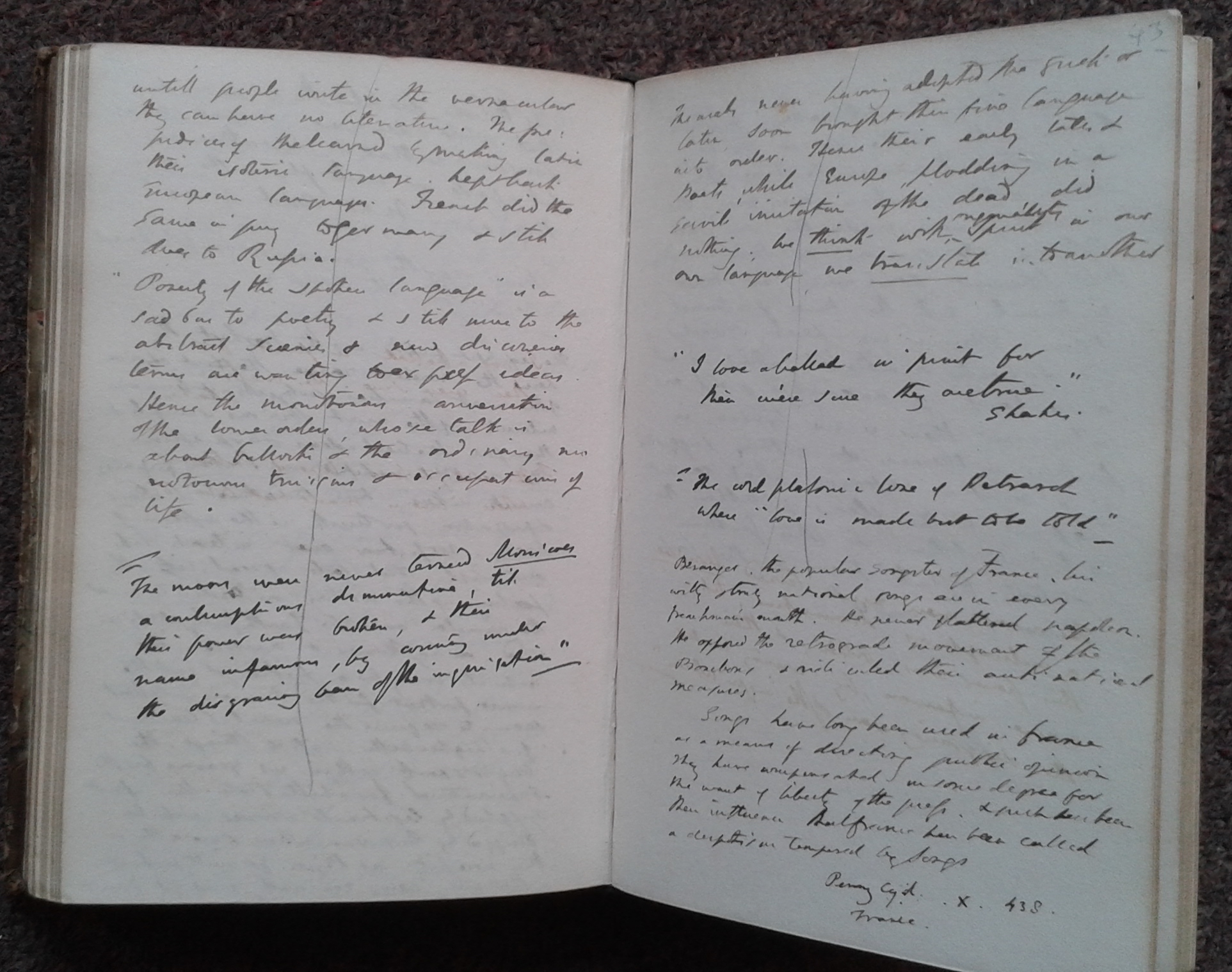 Hinges weak but holding, spine and boards slightly faded, contents good.

To buy this book click here.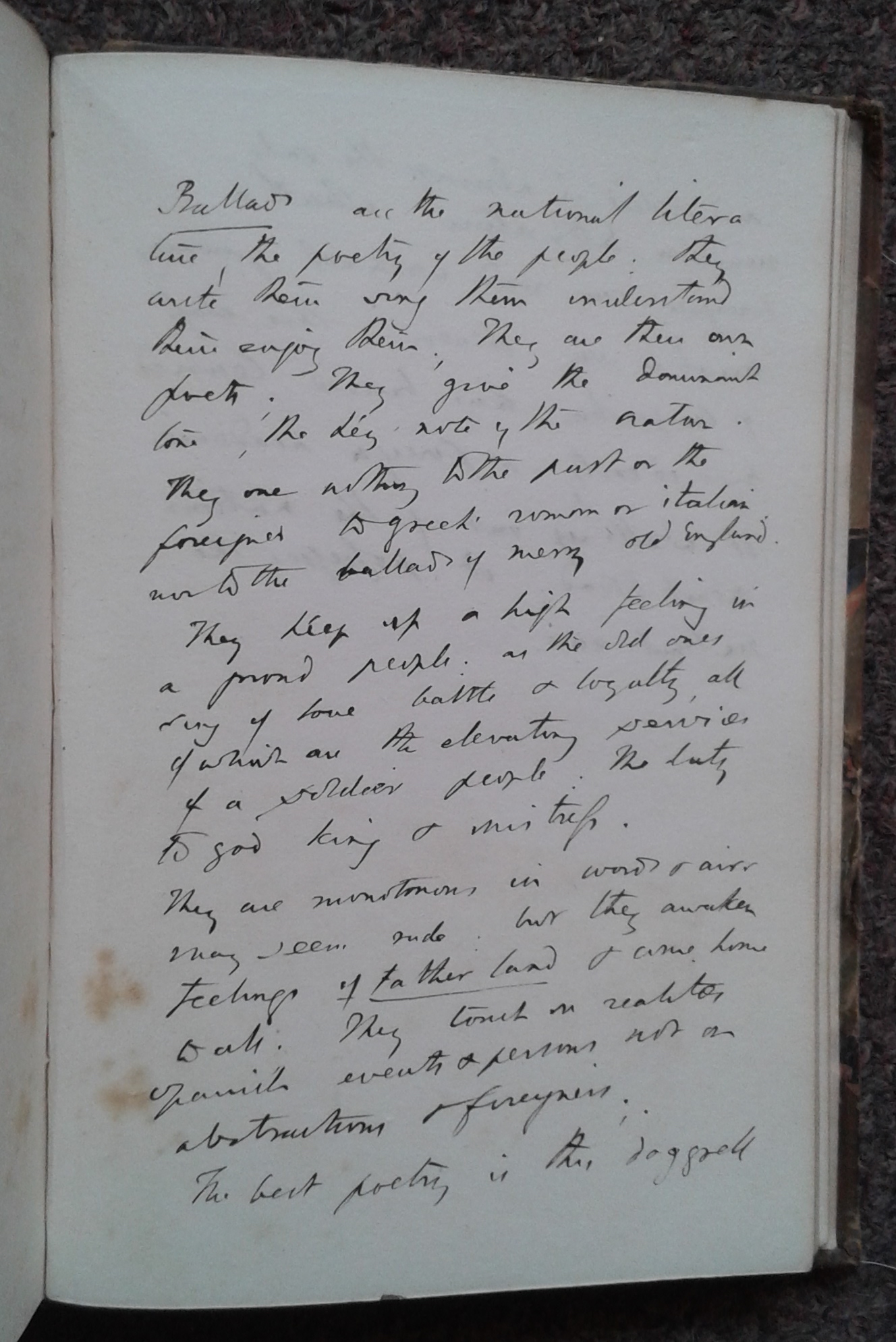 Interesting trip back from Belgium in December - here's the road out of Brugge.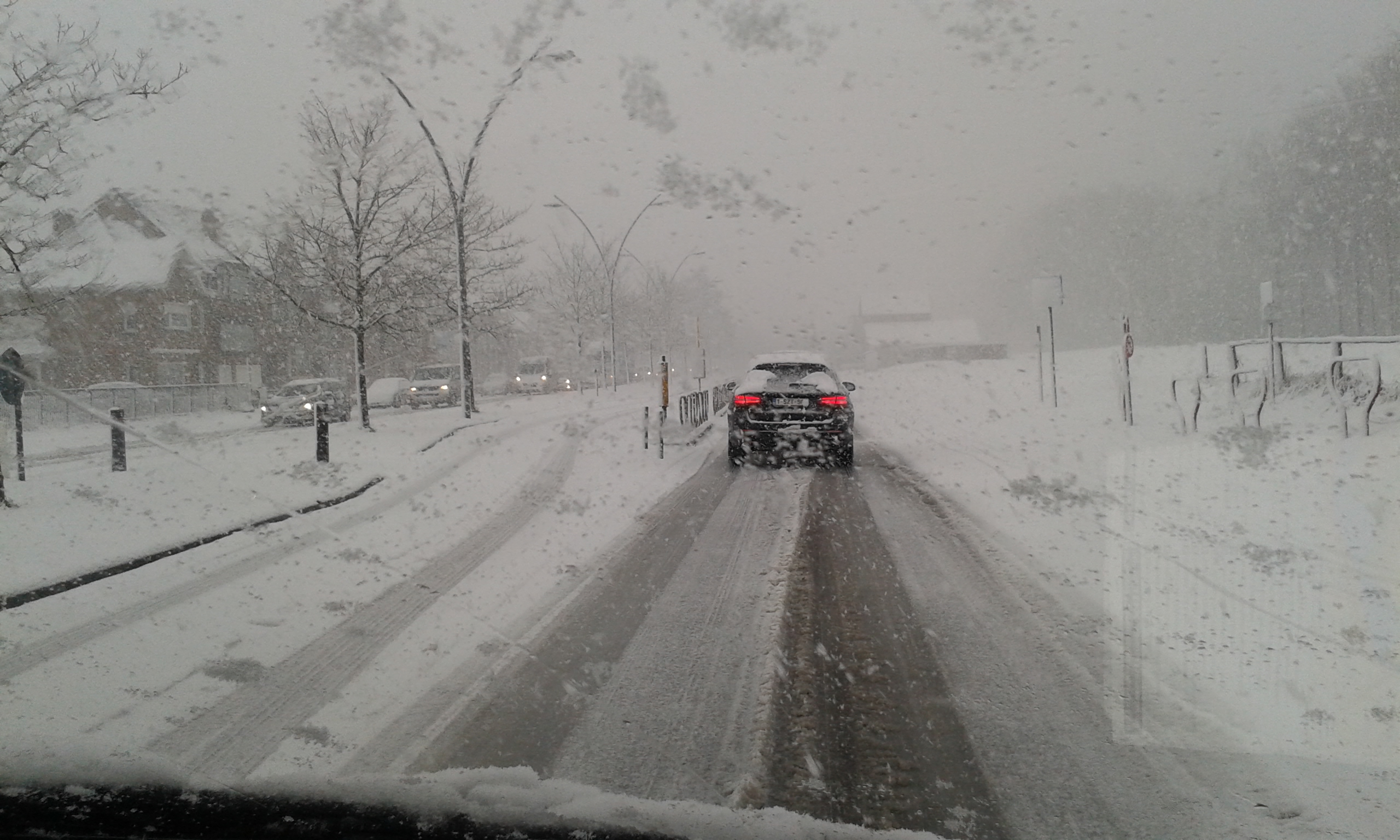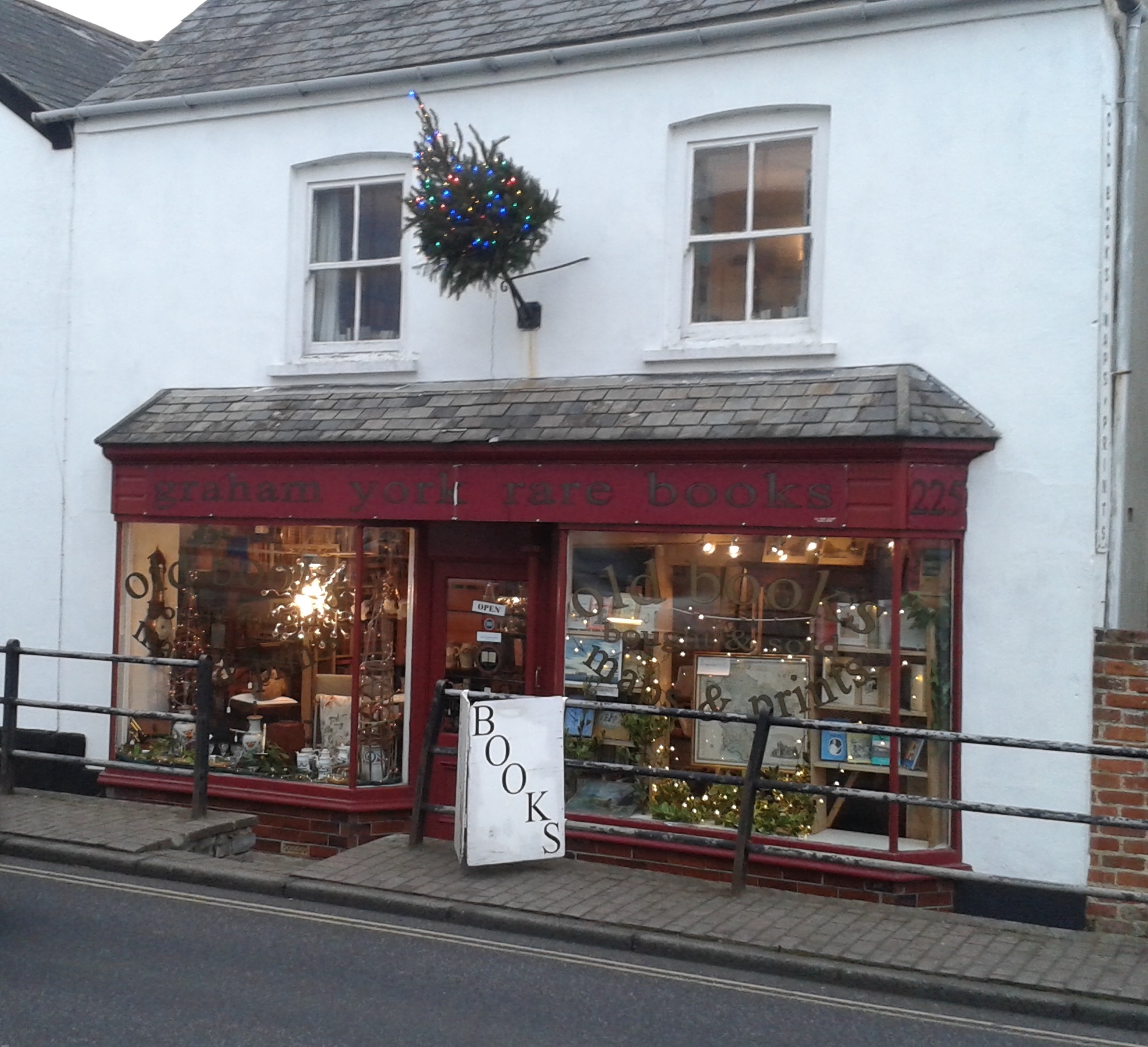 Honiton Charter Day on July 22nd 2017 celebrated the 760th anniversary of the Royal Charter granting the rights for a regular market in Honiton, and we will be displaying a painting of the Hot Pennies Day at Honiton Fair from 1981 which was rescued from refurbishment at the White Lion. Painted by Andrew Stacey and David Johnson, this features hot pennies, the horse fair, Gypsies, prize-fighting, the Mayor, the Town Crier and various other unidentified but known faces. Come and help identify them.






The shop is normally open for business from Tuesday to Saturday 10.00am until 5.00pm.

Click on the travel blog link above to read about our recent road trip to Budapest, or Maastricht and Edinburgh.

Johannes Janssonius.
COMITATUS SOMERSETTENSIS. SOMEREST-SHIRE.
THE COUNTIE PALATINE OF CHESTER.
1638-1644, Amsterdam, Dutch text on verso, 550mm x 420mm, hand-coloured, cleaned and pressed, making very attractive maps. GBP 500.00 each.
Johannes Janssonius Jr., (1588-1664), was the son of the bookseller and publisher, Johannes Janssonius of Arhem.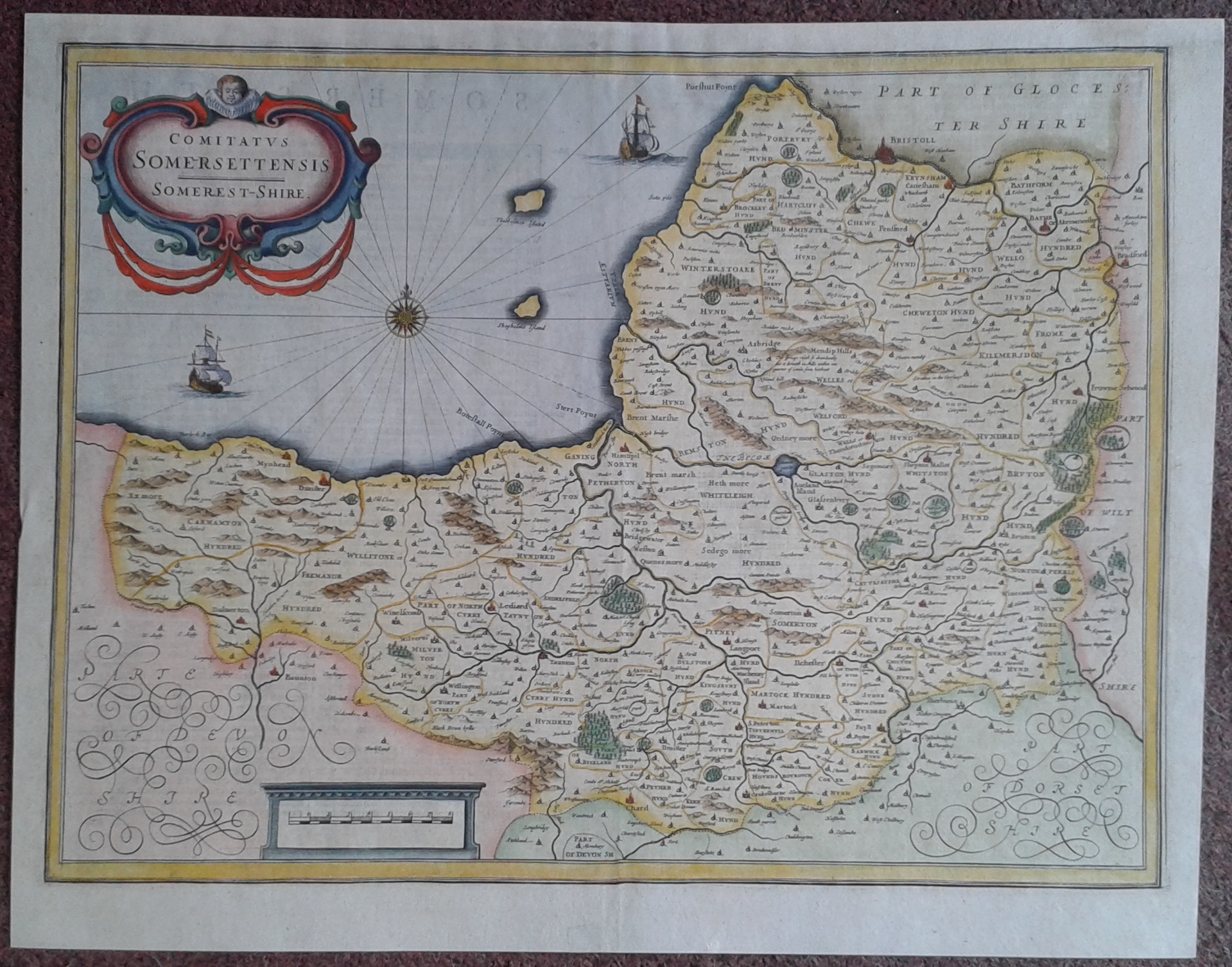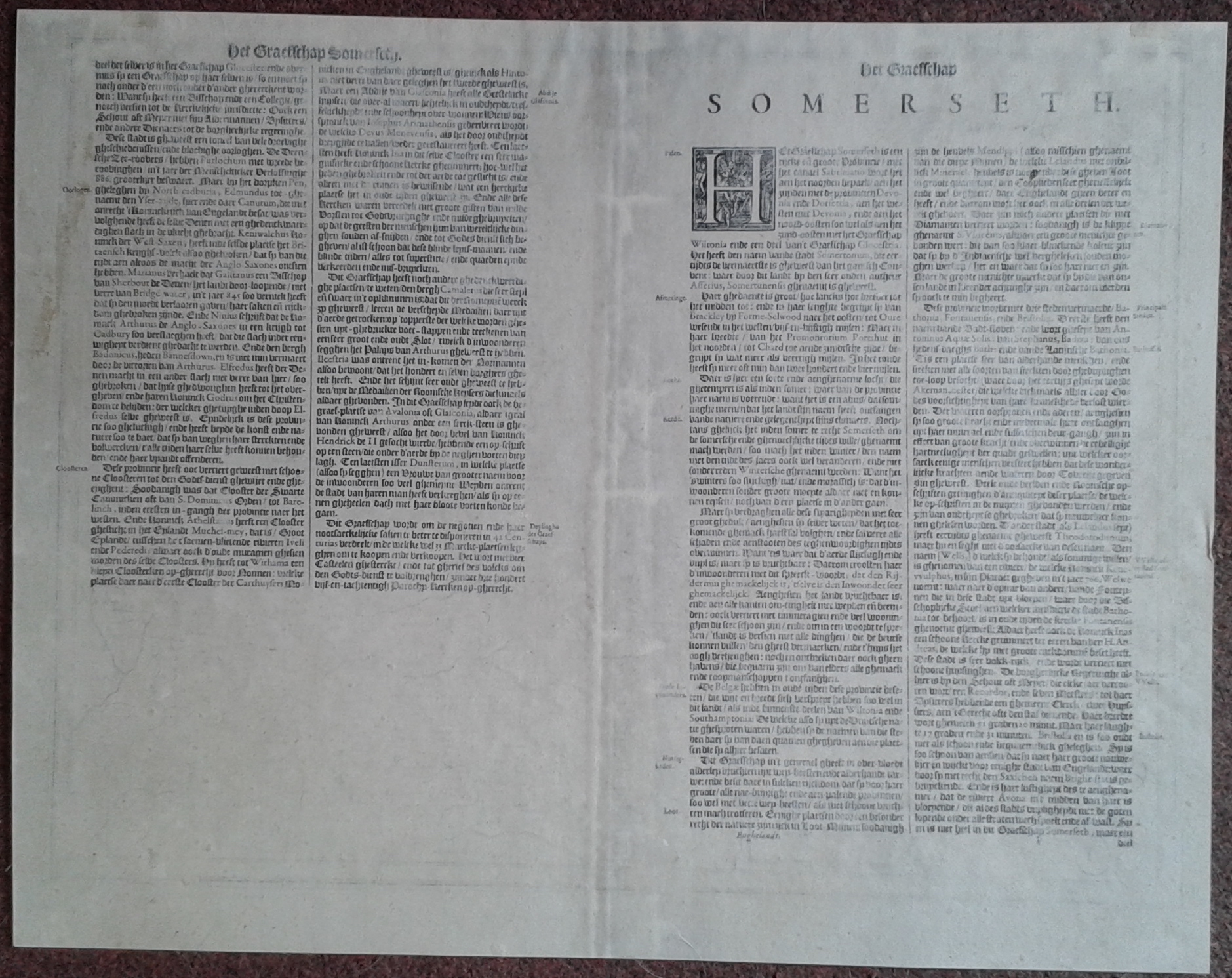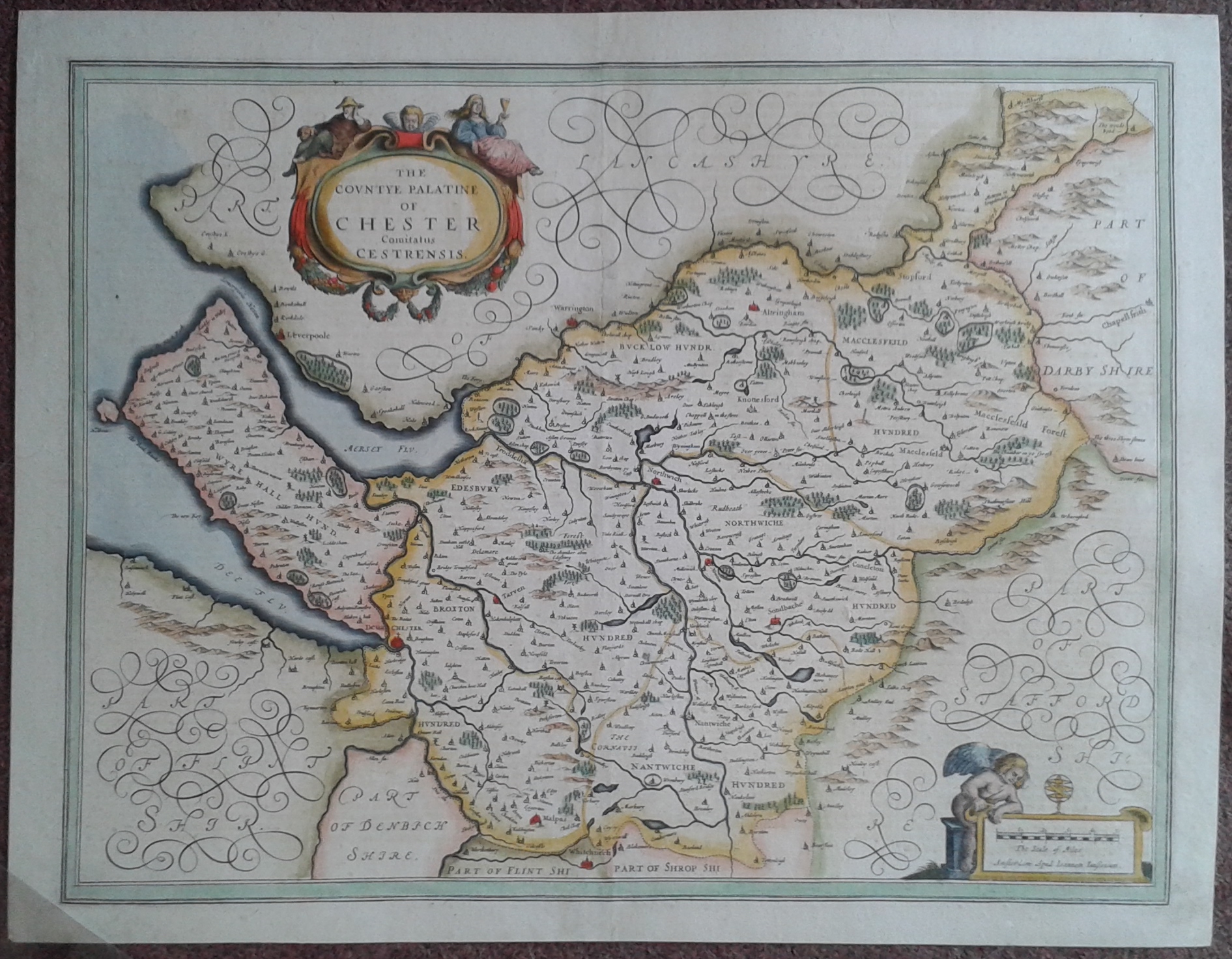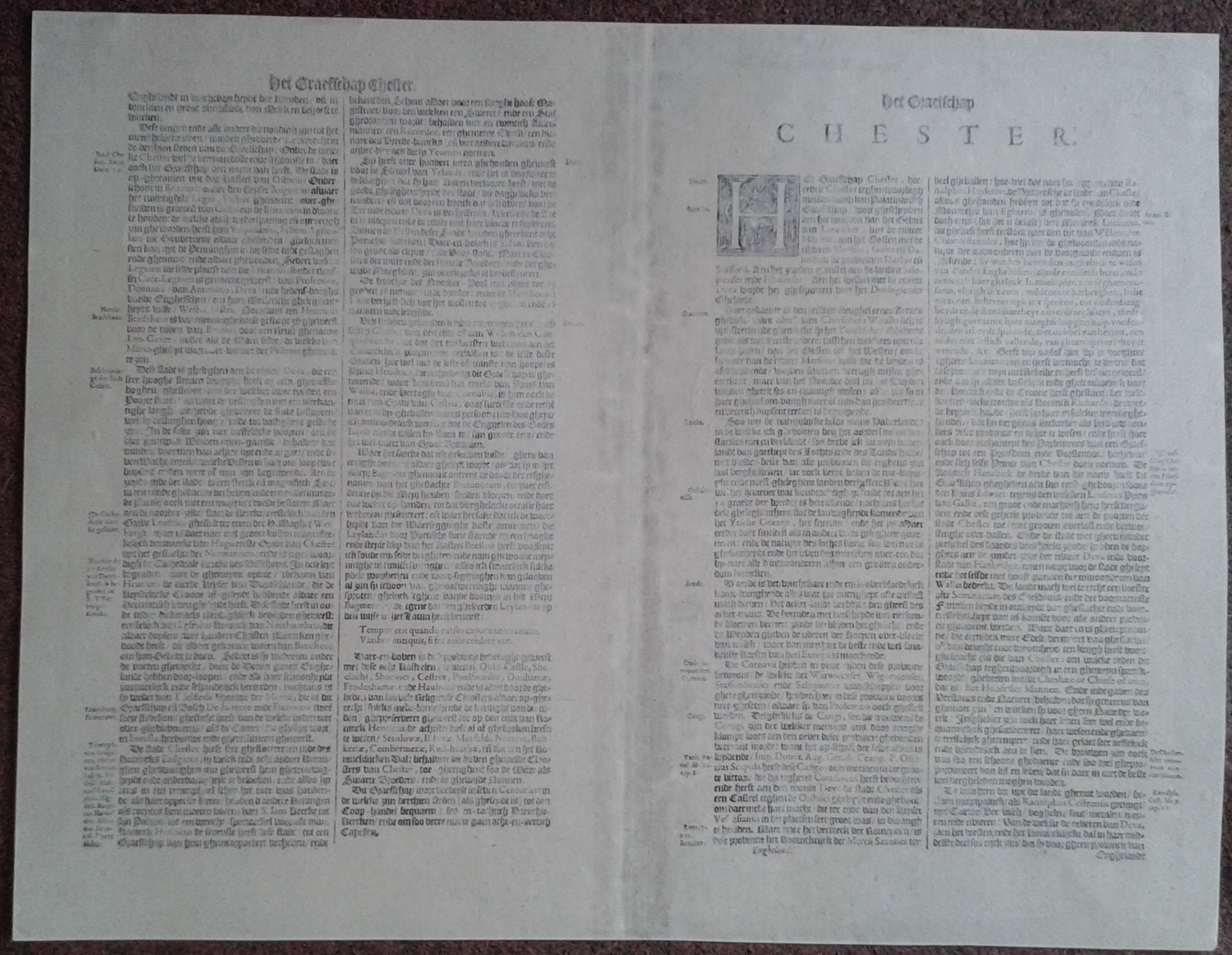 To find the shop click here.

Visit my stand at forthcoming Book Fairs.



Or search our inventory on Abebooks here





News| Events| Links| Contact Me| Vintage Posters

The Blue Vanguard Jazz Club