News| Events| Links| Contact Me| Vintage Posters | Budapest Blog | Maastricht Blog
Graham York Rare Books





225 High Street, Honiton, Devon, EX14 1LB, UK.
Tel: 01404 41727 or 07831 138 011


Established in 1982, I have over 20,000 books in stock, including large collections on Spain, Gypsies, Travel, Local History, Literature, Theatre, Music, Art, Architecture, Cookery and a particular leaning for the works of George Borrow.

We are currently preparing for our next fair - the ABA/PBFA Bristol Premier Book Fair at The Passenger Shed in Brunel's Old Station BS1 6QH, and this year we have some very exciting items.
The shop will be closed from Thursday the 29th June but will re-open on Tuesday 4th July. You can apply for free tickets by following the link and we hope to see you there.

If not you can browse our new list 109 - Spain at War, which covers the Peninsular War, the Wars of Succession, the Carlist War and a good selection relating to the Spanish Civil War.

The shop is normally open for business from Tuesday to Saturday 10.00am until 5.00pm.

Click on the travel blog link above to read about our recent road trip to Budapest, or Maastricht and Edinburgh.

Honiton Charter Day on July 22nd celebrates the 760th anniversary of the Royal Charter granting the rights for a regular market in Honiton, and we will be displaying a painting of the Hot Pennies Day at Honiton Fair from 1981 which was rescued from refurbishment at the White Lion. Painted by Andrew Stacey and David Johnson, this features hot pennies, the horse fair, Gypsies, prize-fighting, the Mayor, the Town Crier and various other unidentified but known faces. Come and help identify them.

Johannes Janssonius.
COMITATUS SOMERSETTENSIS. SOMEREST-SHIRE.
THE COUNTIE PALATINE OF CHESTER.
1638-1644, Amsterdam, Dutch text on verso, 550mm x 420mm, hand-coloured, cleaned and pressed, making very attractive maps. GBP 500.00 each.
Johannes Janssonius Jr., (1588-1664), was the son of the bookseller and publisher, Johannes Janssonius of Arhem.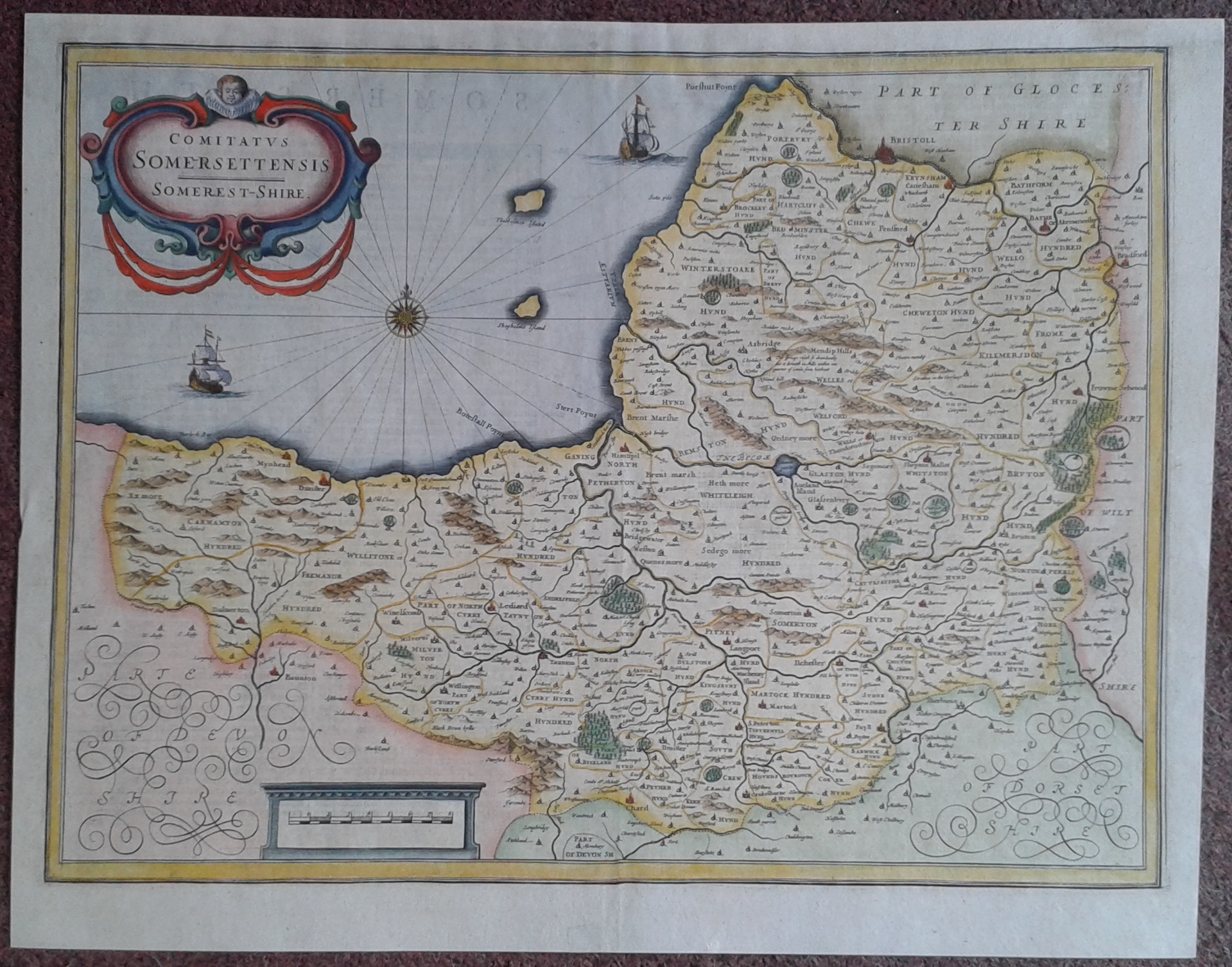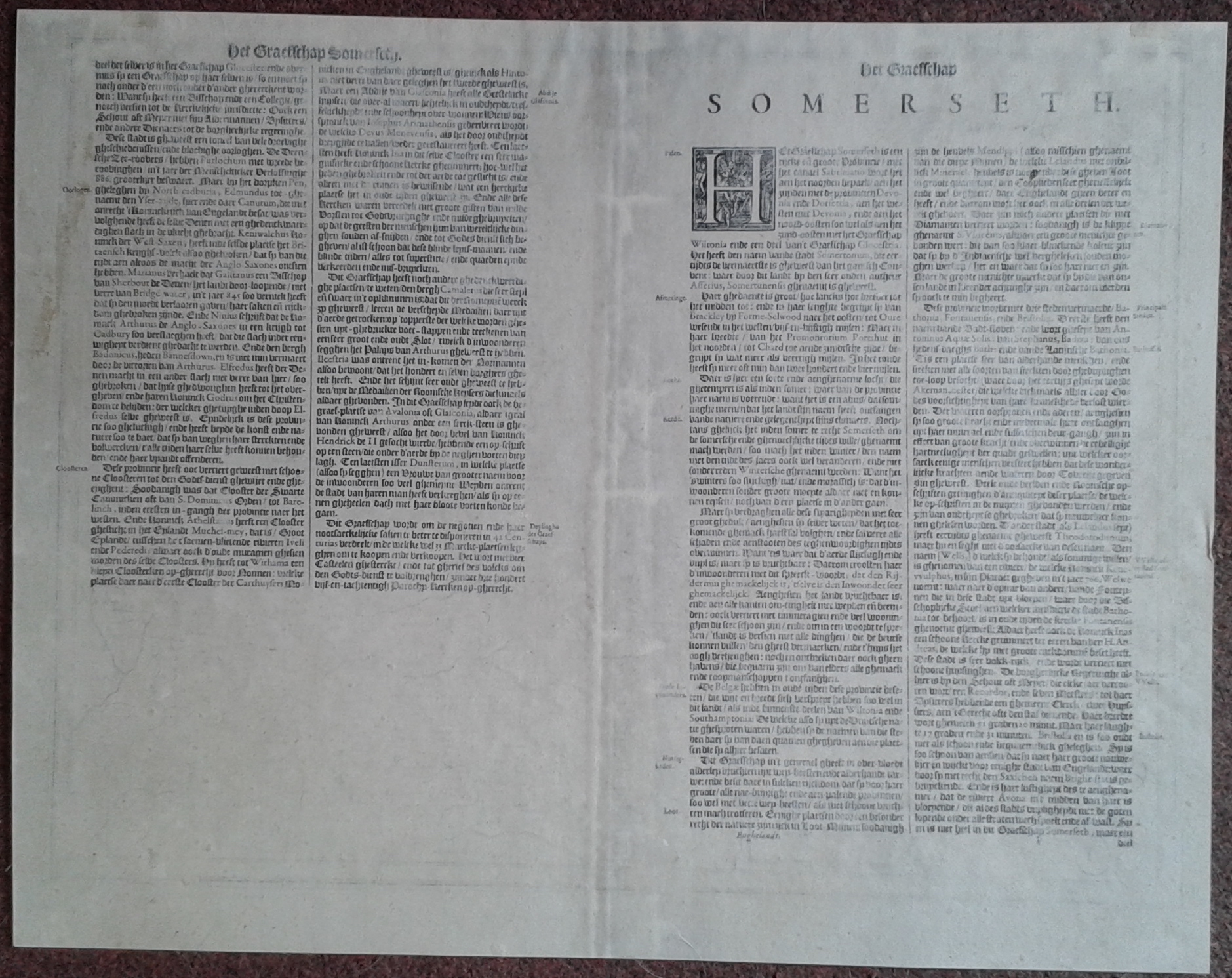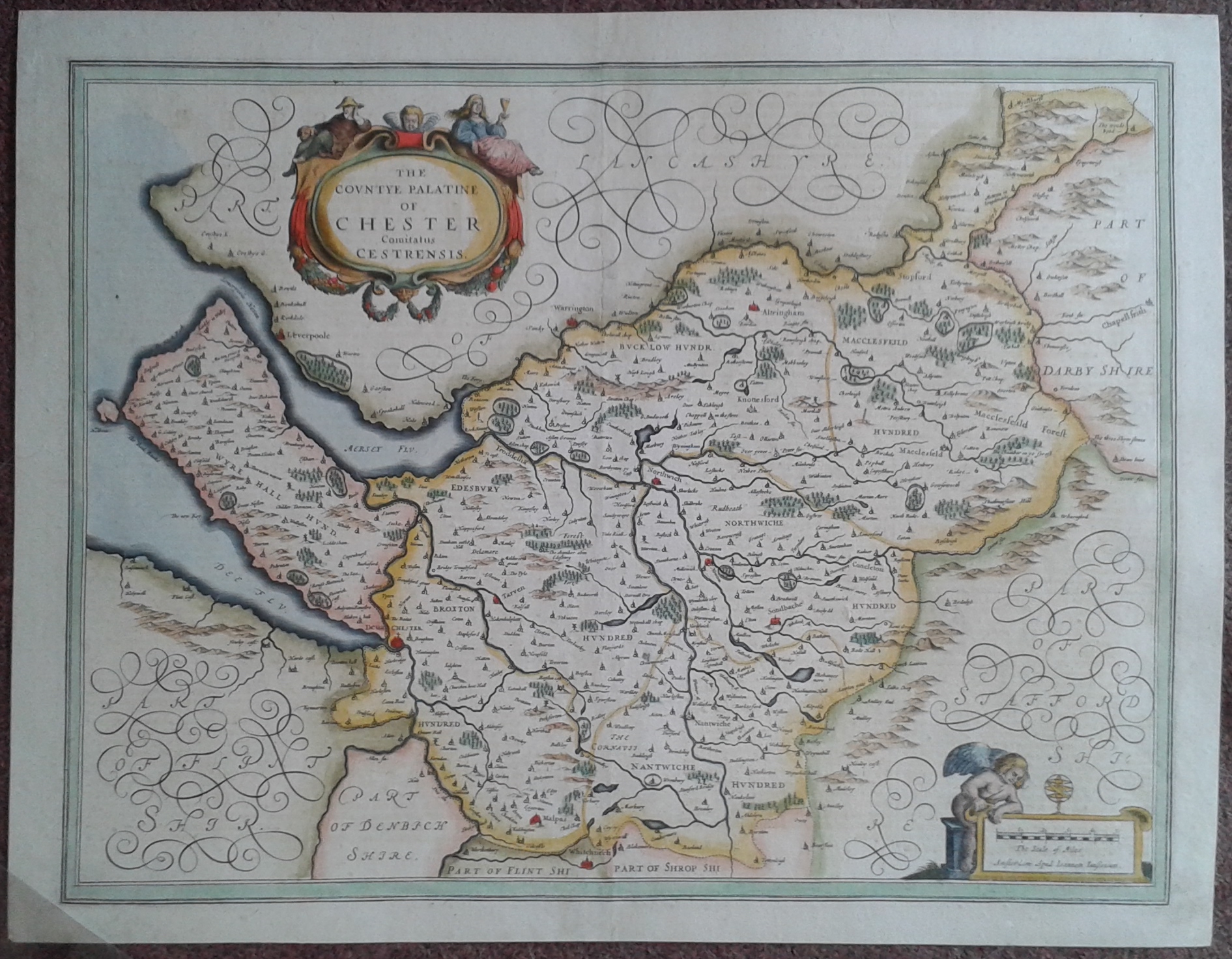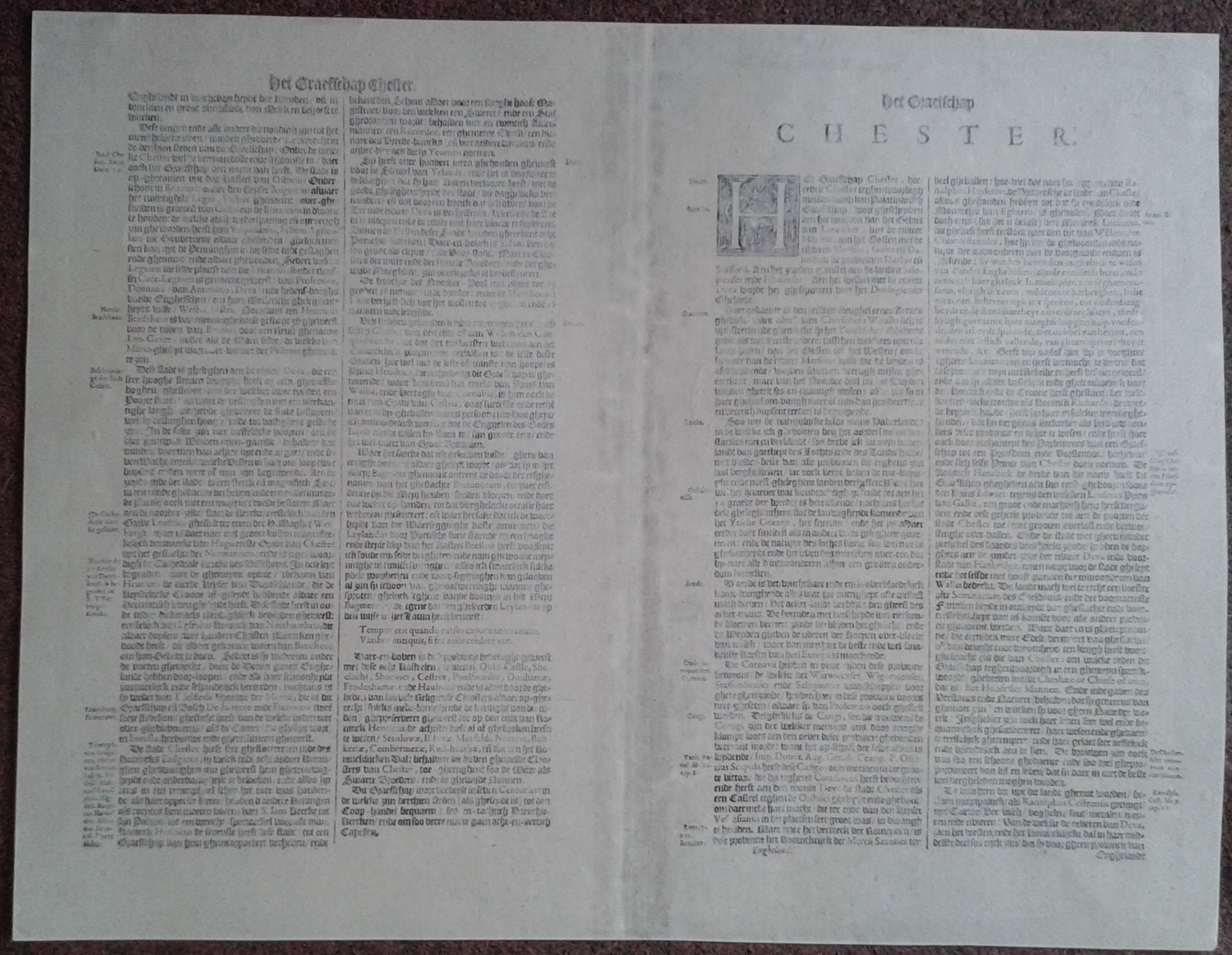 To see my latest illustrated list click on the image below - I hope you find something of interest.






To find the shop click here.

Visit my stand at forthcoming Book Fairs.



Or search our inventory on Abebooks here





News| Events| Links| Contact Me| Vintage Posters

The Blue Vanguard Jazz Club