News| Events| Links| Contact Me| Vintage Posters | Miniature Books |
Budapest Blog | Maastricht Blog | Mechelen Blog |
Spain- Books For Sale | Bridport Old Books
Graham York Rare Books





225 High Street, Honiton, Devon, EX14 1LB, UK.
Tel: 01404 41727 or 07831 138 011

11 South Street, Bridport, DT6 3NR.
01308 425 689



The shop is normally open from Monday to Saturday, 10.30am to 4pm; earlier or later by appointment. However, we will be closed from Tuesday 5th December and re-opening Tuesday 12th as we are exhibiting on stand 20 at the 32ste Internationale Antiquarenbeurs van België.


Established in 1982, we have over 20,000 books in stock, including large collections on Spain, Gypsies, Travel, Local History, Literature, Theatre, Music, Art, Architecture, Cookery and a particular leaning for the works of George Borrow. We also stock objects that appeal to us, like microscopes, stereoscopes, zograscopes, old maps, prints and ephemera, and we have some bookcases for sale.

A large part of our stock is available online here.

For more information, or to order a book, email books@gyork.co.uk or phone 07831 138 011.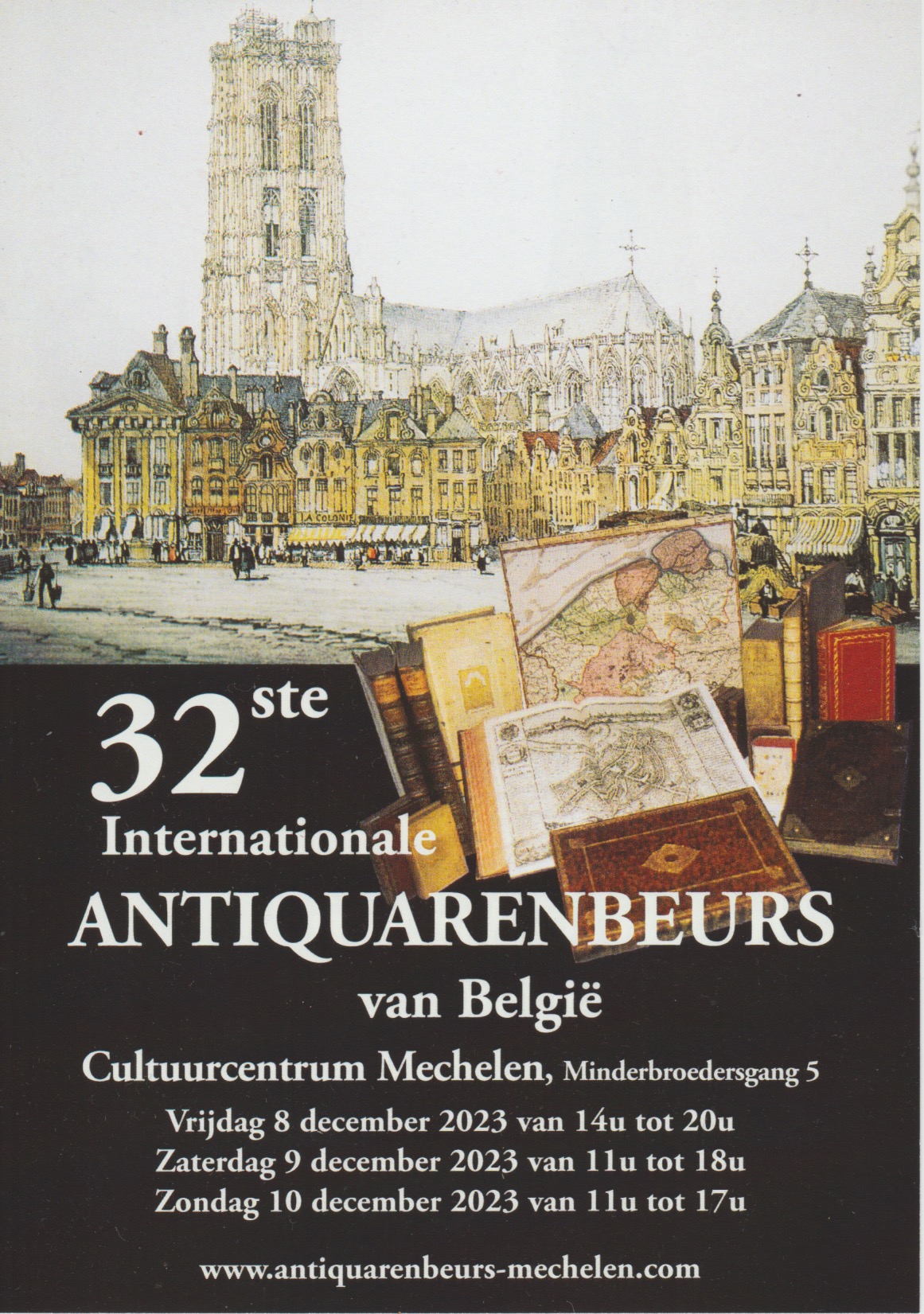 Tuesday July 26th sees the 801st anniversary of the Hot Pennies Ceremony - come along and watch the local children get their fingers burned - oh how we laughed! This painting by Andrew Stacey and David Johnson, 1981, used to hang above the bar in the White Lion pub opposite the shop, but was rescued from a skip when the pub was being renovated in the 1980s. Normally we would have it on display in the shop, but this has not been possible this year.

...and here's the start of last year's ceremony, where you can see Dave, the town crier (with the sunflower), Jason, the biggest local councillor they could find to carry the glove, and Joe McCaig and his children throwing the (not-so-hot) pennies from Honiton's finest, The Holt, watched by Kay and her daughter.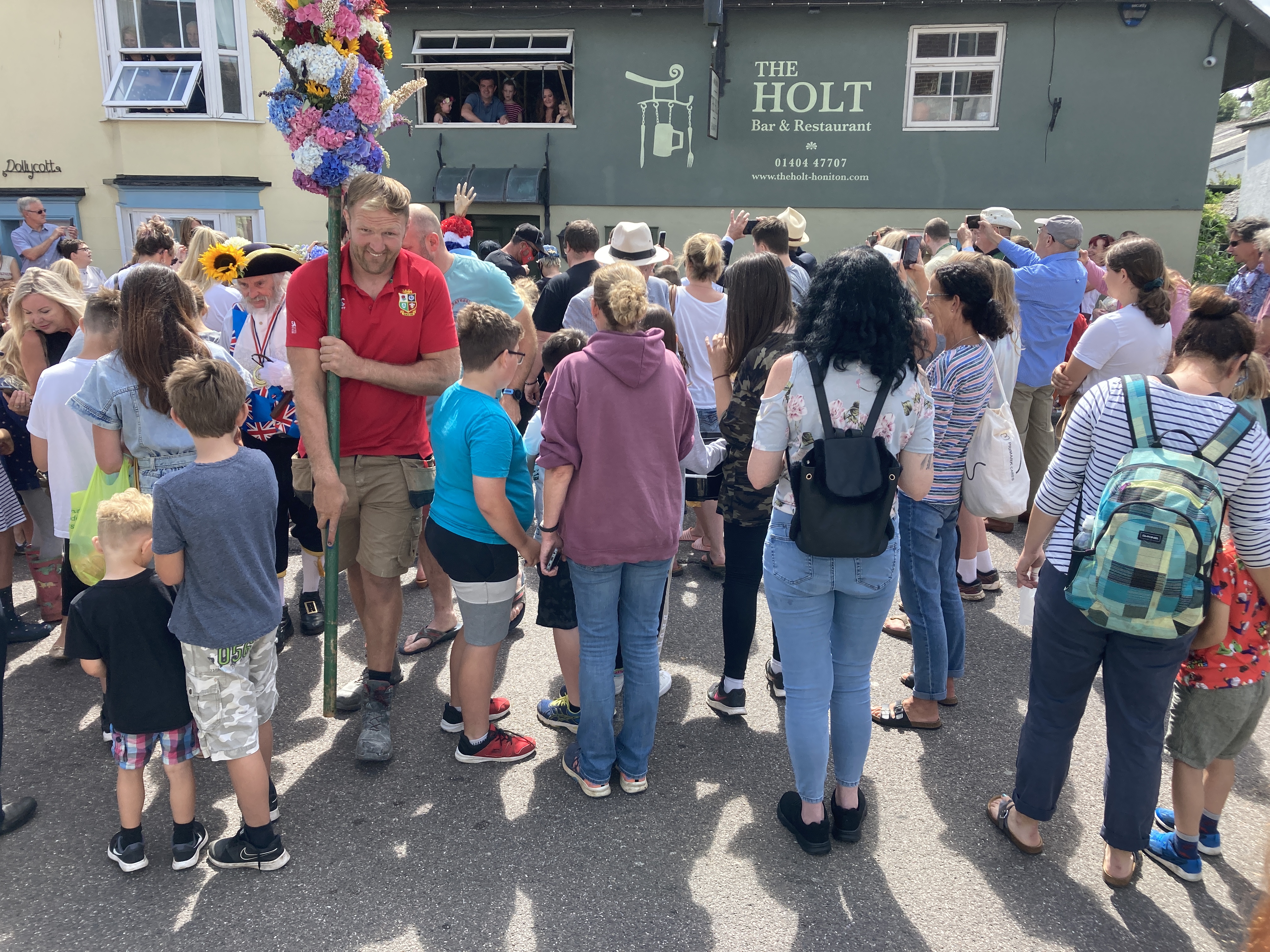 ...but clearly Lottie, the shop dog, disapproves!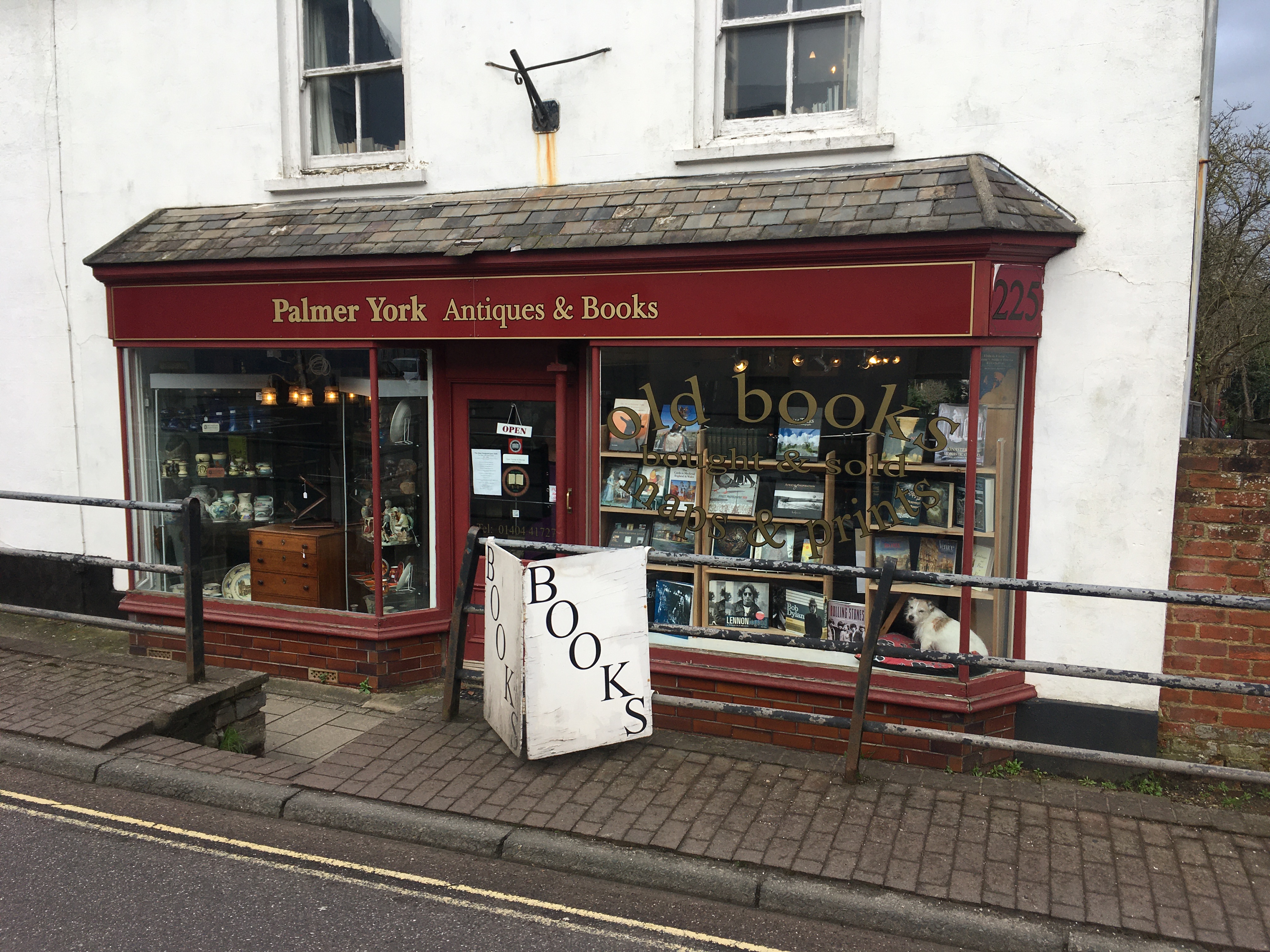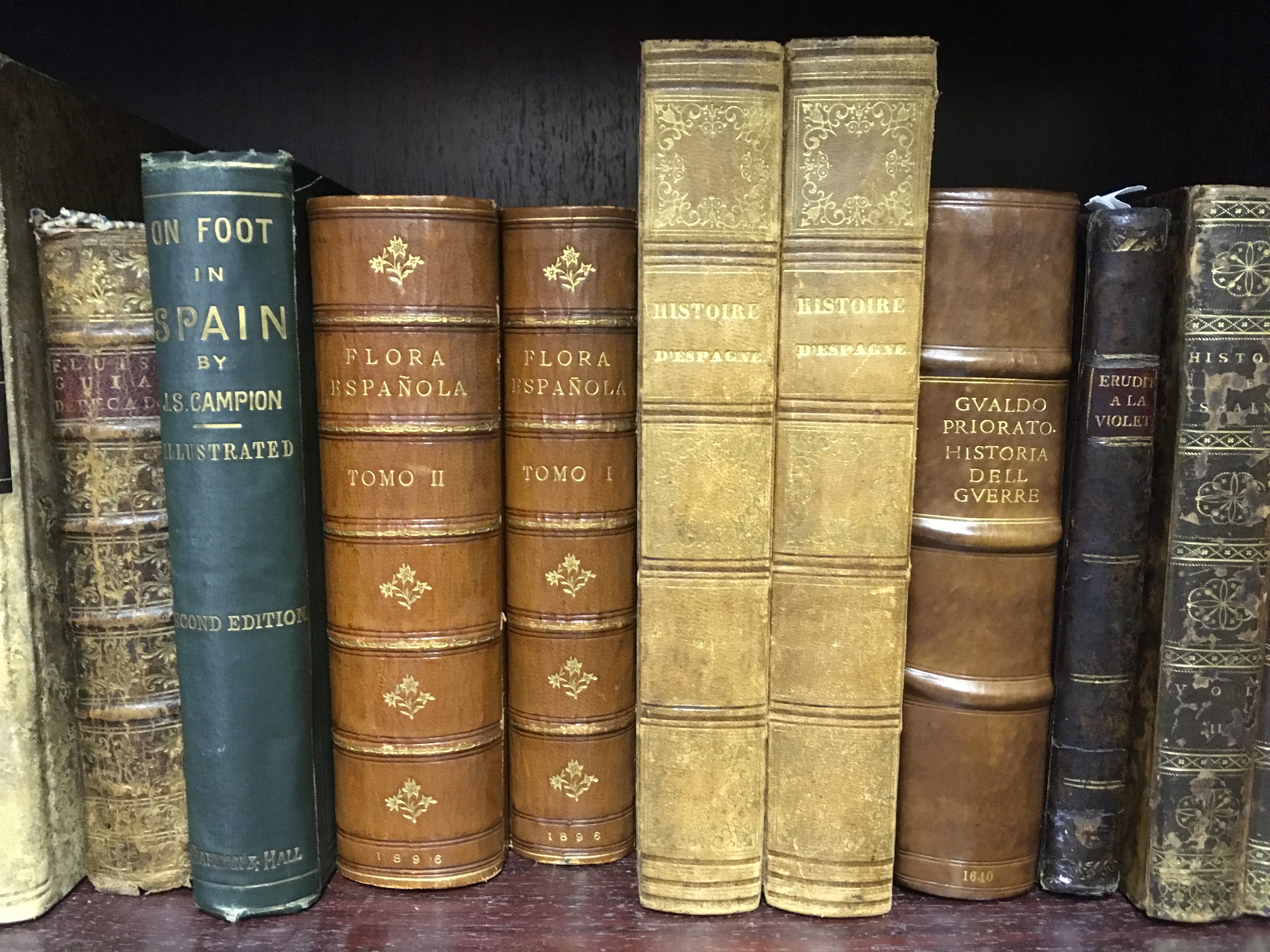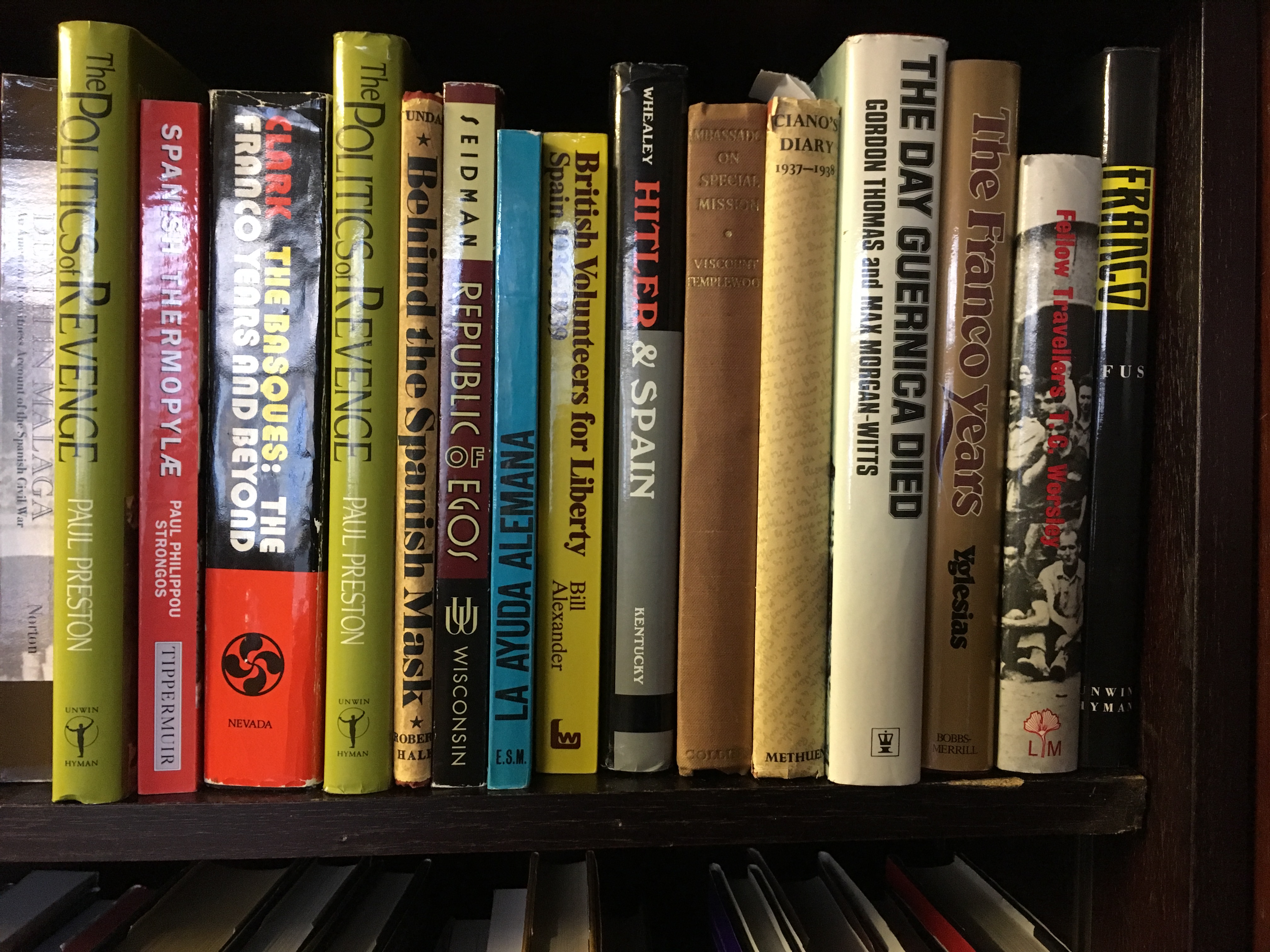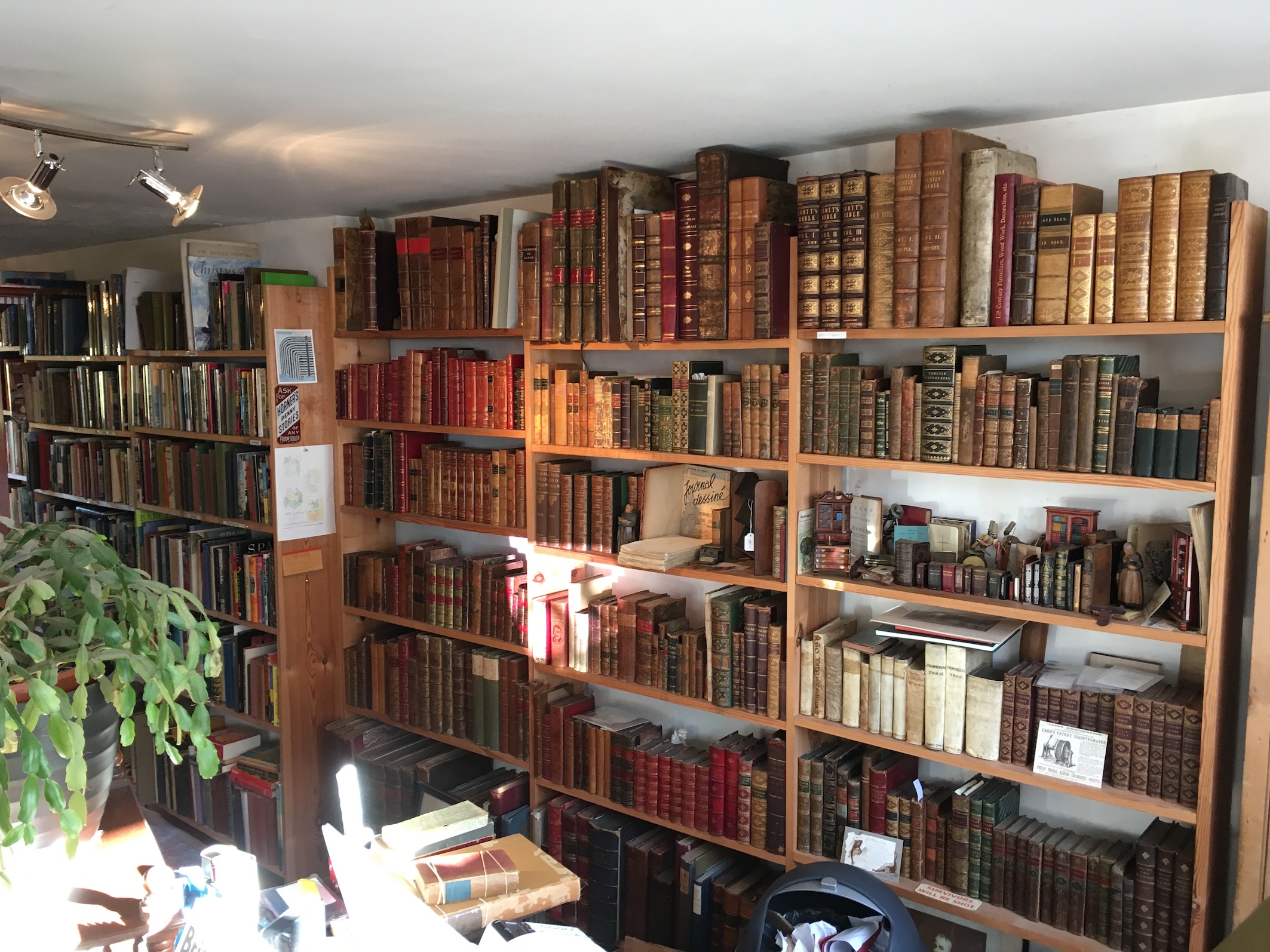 Click on the travel blog link above to read about our road trip to Budapest, or Maastricht and Edinburgh.



To find the shop click here.

Visit my stand at forthcoming Book Fairs.



Or search our inventory on Abebooks here





News| Events| Links| Contact Me| Vintage Posters

The Blue Vanguard Jazz Club